CTV, OTT, and the Adtech Terms Glossary

The age of streaming is in full swing, and with it the rise of AdTech terms to define the new era of content consumption. As many have likely heard, one of the most significant terms since the inception of streaming services has been "cord cutters", a euphemism referring to customers dropping their traditional cable TV service for streaming-only platforms.
Since 2014, the number of US cord-cutters has tripled from 16M to over 50M in 2021. While the term cord cutters has been around for years, the concept of "cord nevers" represents a growing category of consumers that cement streaming services as the go-to method of content consumption.
Cord-nevers refers to viewers who have never paid for a cable plan and as expected, the demographic is typically a younger audience who lean heavily on streaming services for their entertainment needs. Among cord-nevers, 71% percent are younger than 45 years old (CordCutting.com), and the number of US cord-nevers reached ~40M by 2021.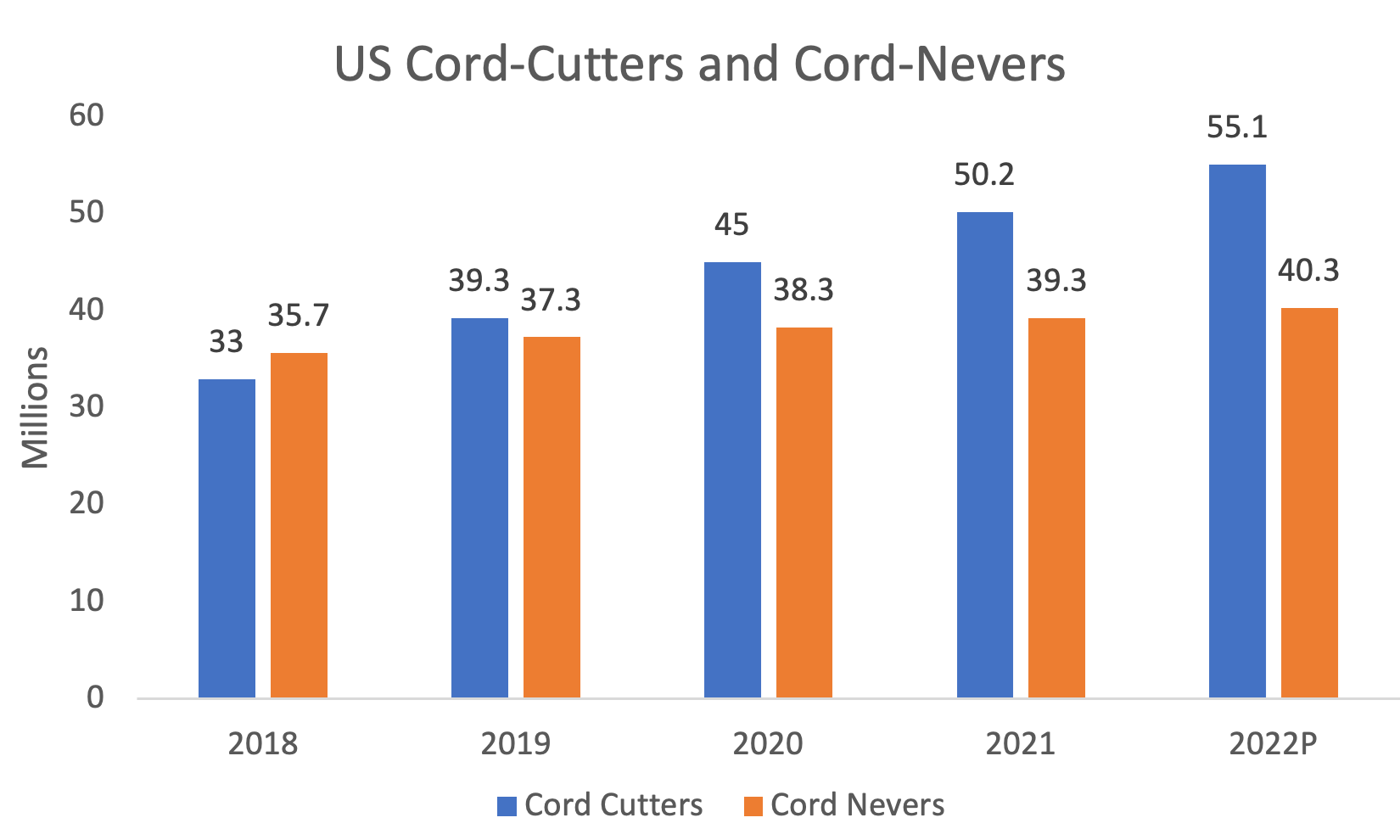 As more consumers cut their cords, the streaming industry will grow and, in tandem, the number of ad dollars spent in the space.
As expected, we have seen several adtech acronyms categorize the growing space. Alongside cord cutters and cord nevers, CTV, OTT, and AVOD are a few of the key terms to understand in this growing market. For a brief introduction:
CTV

(Connected TV) refers to any device that is either connected to or part of a TV that supports internet-based video streaming

OTT

(Over-the-Top) refers to the way in which content is streamed and delivered to a device. Anything watched through the internet on a device, not through over-the-air or wired signal, is considered OTT.

AVOD

(Ad-Supported Video On-Demand) is a type of OTT streaming service where consumers must watch ads in order to view the content. As consumers have become more price sensitive with the increasing number of streaming services in the space, AVOD has become a key growth channel and clear segment for ad spend.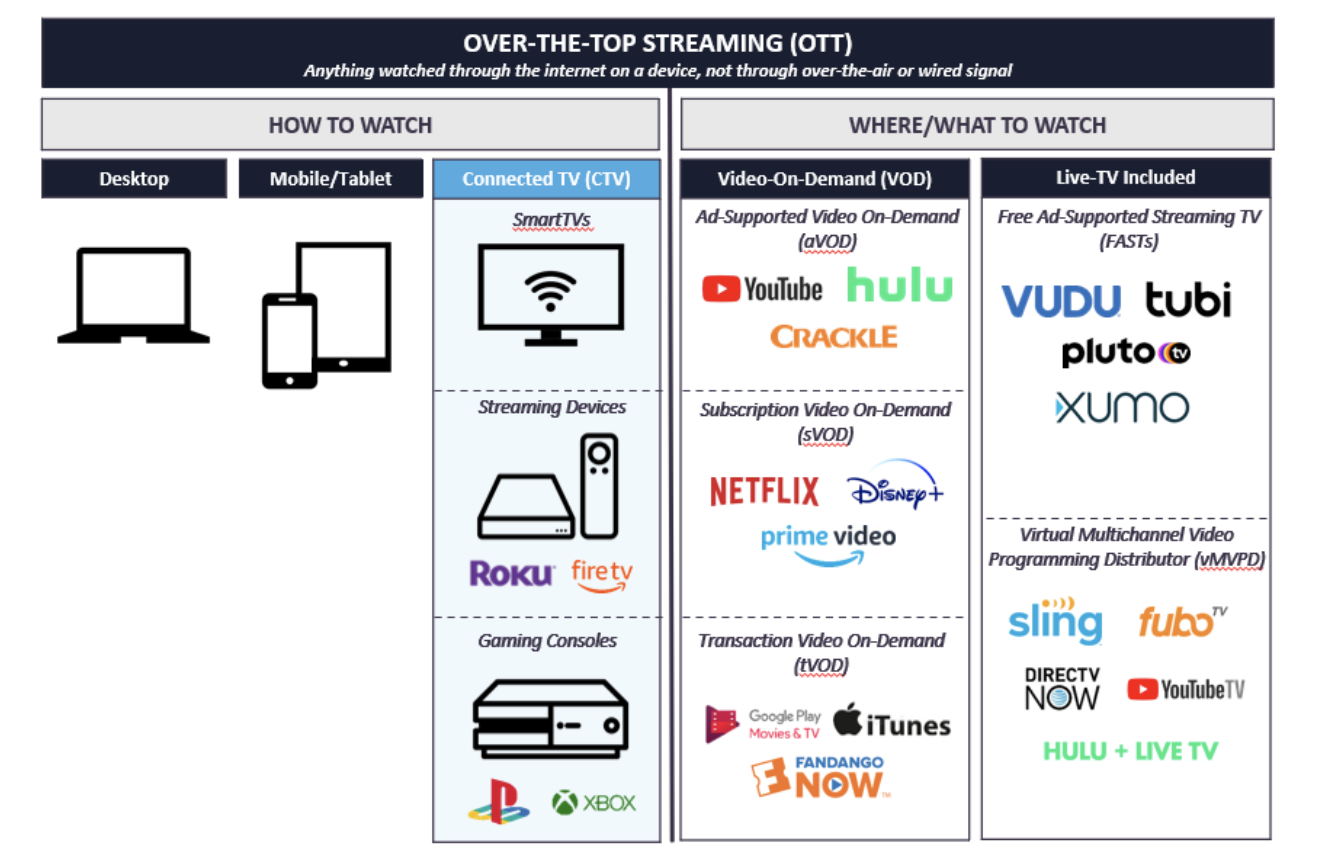 The connection between the acronyms
Today, consumers have an abundance of OTT subscriptions to choose from and can mix-and-match depending on content preferences. The rise of streaming services saw the growth in connected TV and smart devices scale in tandem. Today, nearly all TV companies offer a streaming solution, and 82% of Americans own at least one smart TV (or CTV device). 
While cord-cutters helped fuel this growth, cord-never are cementing a lasting future for both CTV and OTT as primary methods of content consumption. While this poses bad news for the traditional cable industry, it leaves plenty of room and exciting opportunity for advertisers who are looking to follow the eyeballs in this hypergrowth category.