How many streaming services do you use?
It may be surprising to learn that the average US household uses 8.8 streaming services, up from just 4.0 services in 2016.¹ While this may seem like a lot, there has been a steady rise of streaming platforms after Netflix popularized the subscription streaming model in 2007.
This increased competition and relative scale has caused Netflix's subscribers to plateau in 2021, even reporting negative subscriber growth in Q2'21. Part of Netflix's issue is their premium price point of $19.99 serving increasingly price sensitive consumers.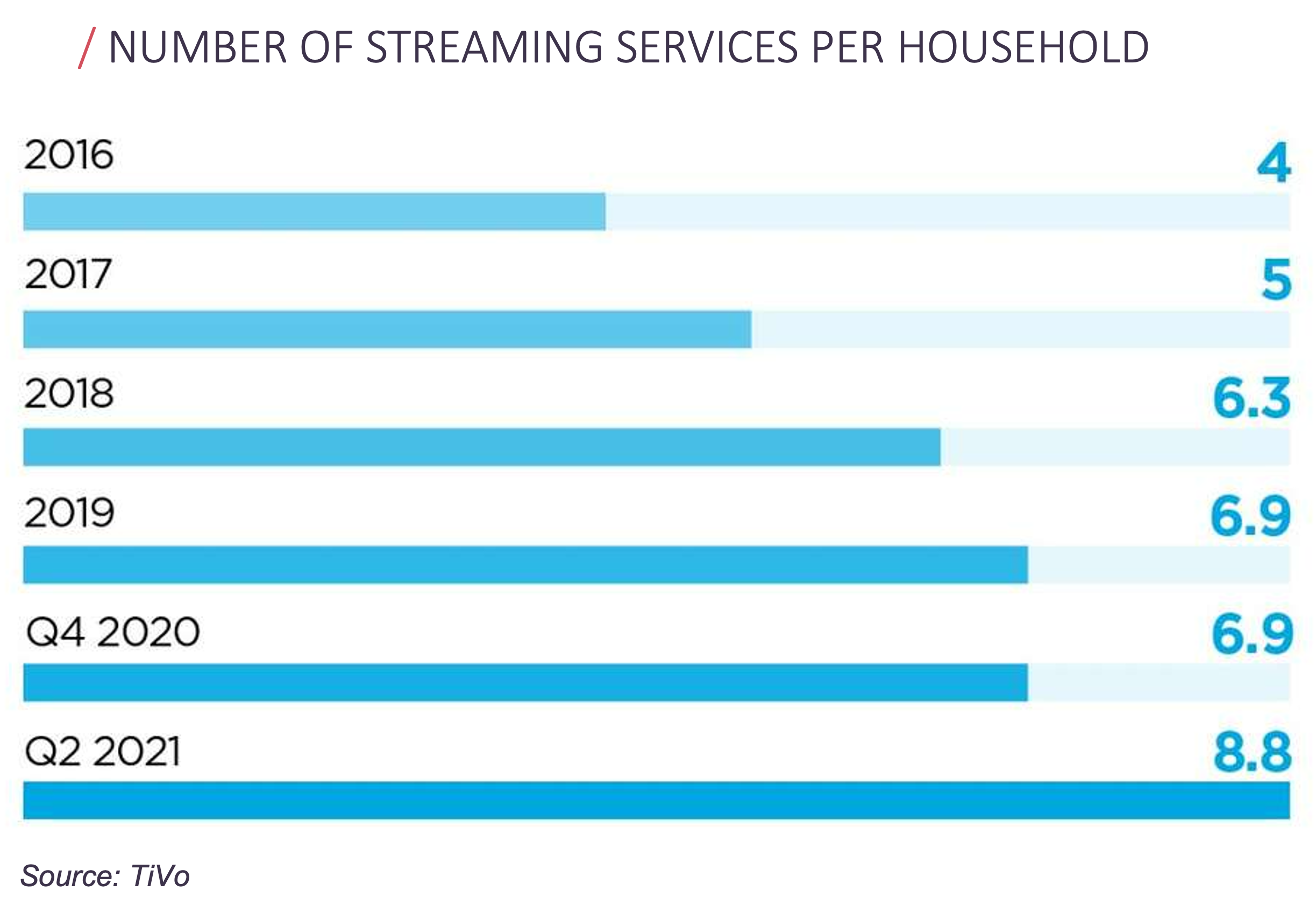 Increased price sensitivity
The increasing number of streaming services used per household is creating price sensitive consumers. 51% of consumers indicate the most important factors when paying for streaming services is price, while 49% of consumers suggest a price increase is the most likely reason to cancel a paid streaming service.² To gain more subscribers, there is an evolution happening from subscription streaming to ad-supported services.

Ad-supported streaming services
The percentage of US households that watch at least one free ad-supported video streaming service has accelerated from the pandemic, with 58% of Gen Z's utilizing free ad-supported streaming services, up from 46% pre-pandemic.³
There has also been a new wave of hybrid ad-supported and subscription models, where consumers can pay a lesser fee than an ad-free subscriptions to access premium content that will have limited ads. 63% of viewers are utilizing ad supported streaming services, which can include hybrid subscription models.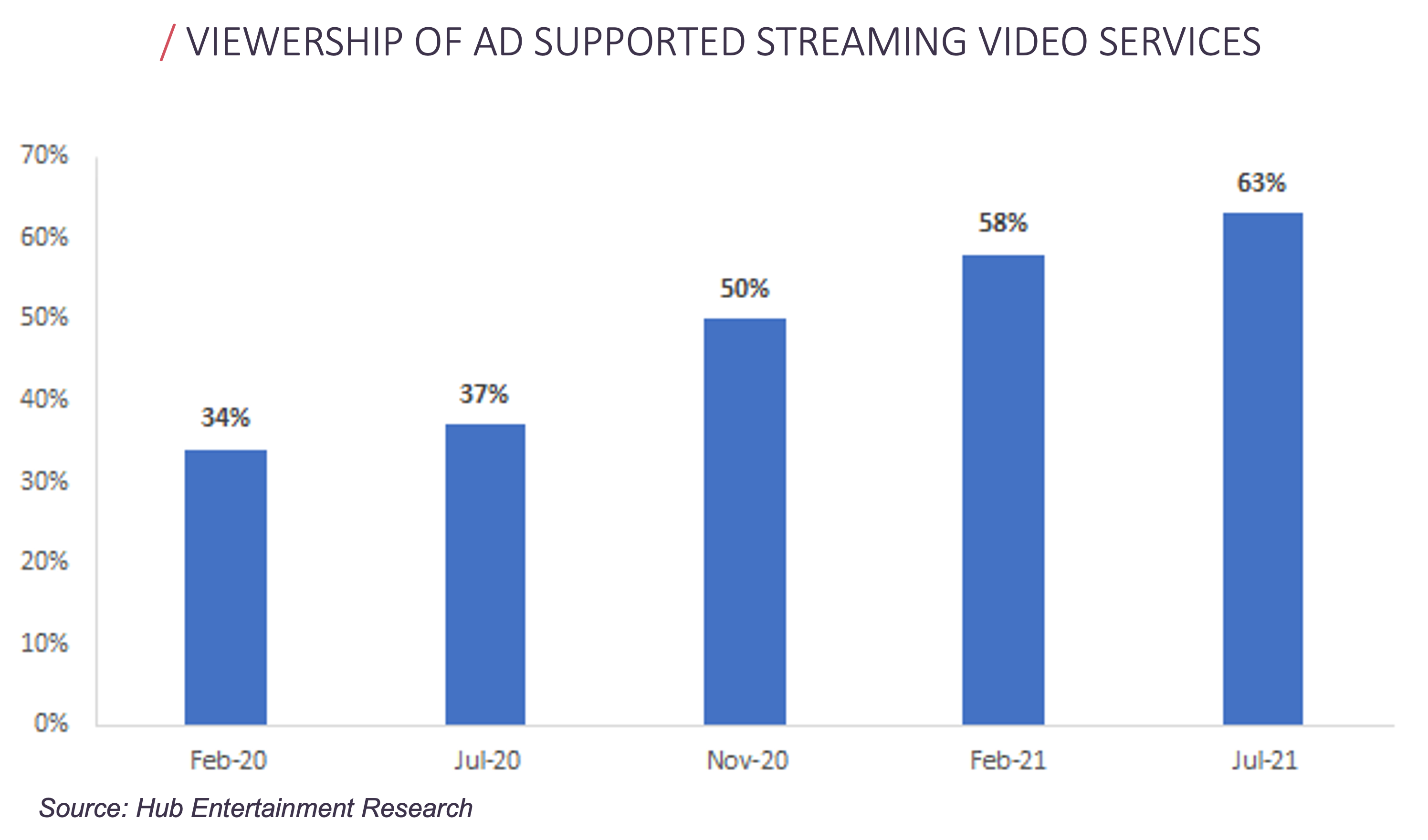 With so much optionality of content, giving the consumers price optionality for how they pay and consume content is the future of streaming services. With increased ad-supported streaming services, there will be an increase in CTV advertising supply.
With each new advertising medium there are challenges that creates an opportunity for startups solving these issues.  At Volition we are looking for these ad tech solutions that will ride the wave of CTV and ad-supported streaming adoption.