The Software Report is pleased to announce The Top 50 SaaS CEOs of 2022. The leaders on this year's list represent companies of every size, from those with thousands (or 10,000+) employees, to those with fewer than 50. They also run the gamut from enterprise resource planning software to design and publishing, hospitality management, and transportation and logistics. What these awardees have in common is their expert leadership of some of the most transformative, impactful SaaS companies in the industry. They have demonstrated that with strong, innovative leadership, the best software solutions thrive and are rapidly adopted across the global economy.
Some of the distinguished honorees on this year's list include Reggie Aggarwal, Founder and CEO of Cvent, which he has grown into a platform supported by 4,700+ employees powering millions of virtual, in-person, and hybrid events for thousands of organizations, including 50% of the Fortune 500. Meanwhile, Co-Founder and CEO of Canva Melanie Perkins has shepherded her company's growth into a $40 billion enterprise with 100 million monthly users that now competes with the likes of Microsoft. And Co-Founder and CEO Dylan Field has made Figma a powerhouse that brought in $340 million in revenue in its latest fiscal year and was recently acquired by Adobe for approximately $20 billion in cash and stock.
2022's awardees were selected based on thousands of nominations from colleagues, peers, and other software industry professionals and in-house industry research. While it is always difficult to assign rankings, as every CEO on the list deserves the utmost recognition, we weighed the quality and consistency in the nominations submitted on behalf of each candidate with the overall size and impact of the organizations they lead. Each nominee was evaluated closely, with particular attention paid to the written commentary provided and/or independent research. Our team then conducted further review into each company's recent achievements to establish this final list. Please join us in celebrating The Top 50 SaaS CEOs of 2022.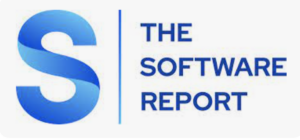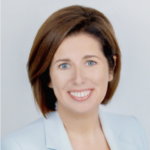 Katherine Kostereva
Company: Creatio
Title: Founder and Chief Executive Officer
Katherine Kostereva is the Founder and Chief Executive Officer of Creatio, a global vendor of one platform to automate workflows and CRM with no-code and a maximum degree of freedom. For the past 20 years, Kostereva has been helping organizations accelerate their customer-facing and operational processes through automation. Thanks to her determination, excellent leadership skills, and entrepreneurial spirit, she grew Creatio into a global company with more than 700 employees in five offices around the world and a local presence in 14 countries.
Creatio is recognized by top analyst firms, including Gartner and Forrester. It's been included in five Gartner Magic Quadrants and seven Forrester Waves and was named a Leader in two Gartner Magic Quadrants—Salesforce Automation and CRM Lead Management—in 2019, 2020, and 2021. It also has some of the highest customer satisfaction scores in the industry.
In February 2021, Kostereva and Creatio closed a $68 million minority investment led by Boston-based growth equity firm Volition Capital. The funds are being used to invest in R&D, marketing, and sales and to support Creatio's network of partners in 110+ countries worldwide. Kostereva has been recognized on several lists, including Top 25 SaaS Influencers, Ones to Watch in 2021, Top 50 SaaS CEOs, and Top 50 Women Leaders in SaaS from 2018-2021. She has received several awards, including a Gold Stevie® Award in the Female Entrepreneur of the Year category in 2020, Executive Leader of the Year in the 7th Annual 2020 Customer Sales and Service World Awards, and more.