By Dave Gordon
All companies are becoming technology companies… even pizza restaurants. Pizza Hut lost its place as the industry leader largely due to Dominos' digital transformation strategy and its embrace of eCommerce. In our increasingly remote world, companies large and small are under intense pressure to figure out how to take a more digitally oriented posture.
Legacy enterprises that do not accelerate their digital transformation efforts will cede their competitive advantage to tech-enabled disruptors. Digital transformation is built on, and enabled by, the foundation of IT infrastructure. As IT infrastructure continues to evolve and enterprises adapt their strategies accordingly, we see significant investment opportunities in IT infrastructure solutions in the years to come.
IT Infrastructure Defined
Infrastructure derives from the Latin "infra," which means beneath. Infrastructure, then, means "beneath the structure," and this very much is in-line with how IT infrastructure has traditionally been treated by the enterprise. IT infrastructure sits beneath and supports business processes and information. Though this traditional treatment persists, innovation in IT infrastructure has accelerated over the last decade with solutions in cloud computing, containerization, DevOps, and edge computing to name a few.
Traditional IT Infrastructure: Back-Office Oriented
Traditional enterprises have historically treated IT as a back-office function, designed to support front-office employees, applications, and processes. This traditional posture has led to IT infrastructures that are challenged to surface data insights, and that generally struggle to support secure and reliable customer experiences. These infrastructure stacks are generally comprised of layer upon layer of technology investments that don't talk to each other, making innovation cumbersome.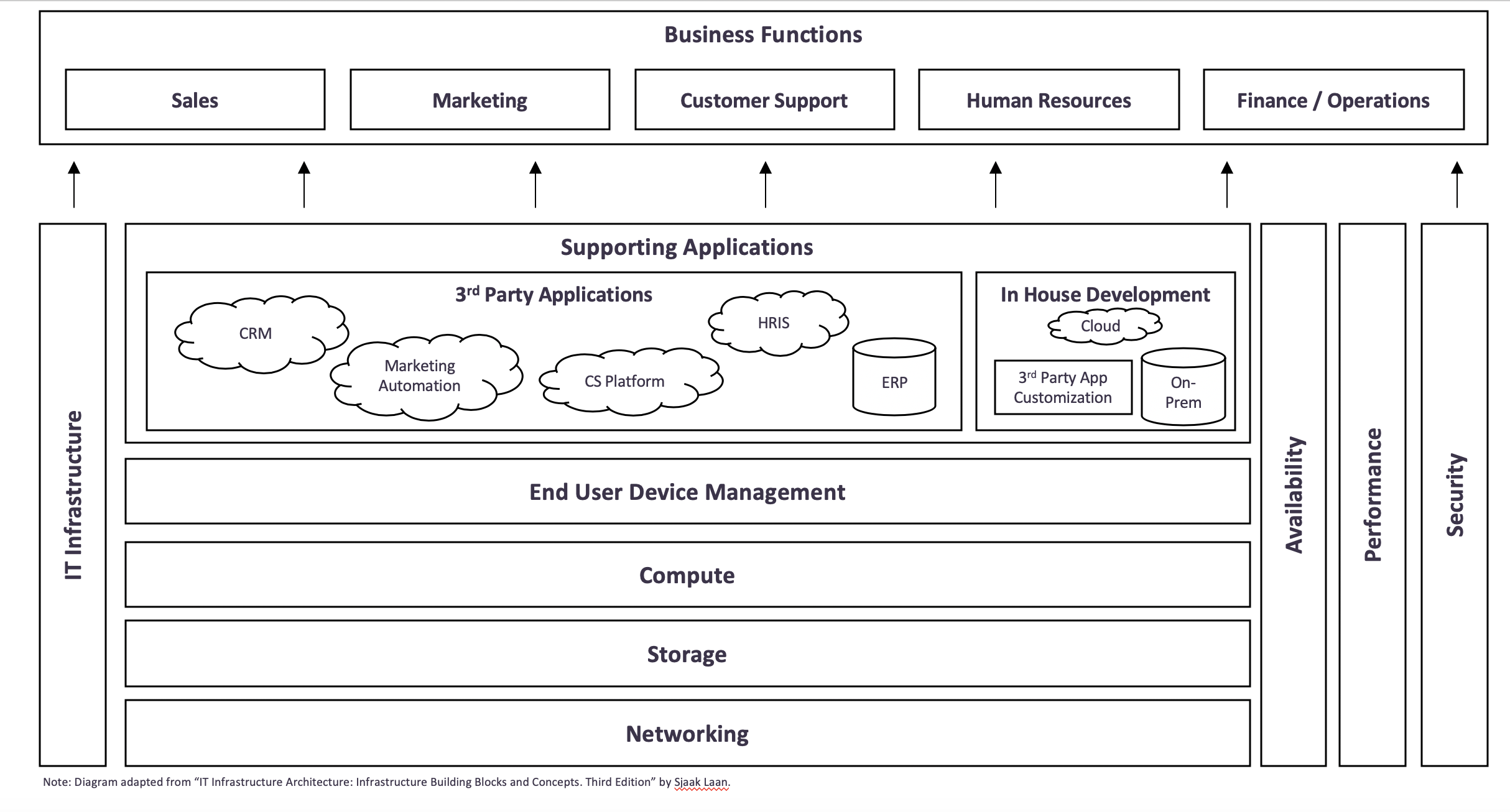 How Tech-First Companies Are Different
Unlike legacy enterprises that have treated IT infrastructure as part of the back-office, tech-first companies treat IT infrastructure as a business-led function. IT infrastructure is at the heart of a technology company's front office. Investments in IT infrastructure are part and parcel of the overall business strategy. These enable:
Adapting the Stack
To remain competitive in the digital age, traditional enterprises must fundamentally reshape how they think about and architect their IT Infrastructure. This means making significant investments across the stack to help support a technology strategy that is more agile, data-centric, reliable, and secure. The increasingly urgent, enterprise-wide need for these investments is what we believe will make IT infrastructure solutions such an attractive category for entrepreneurs and investors alike in the coming years, as the market for them will only grow.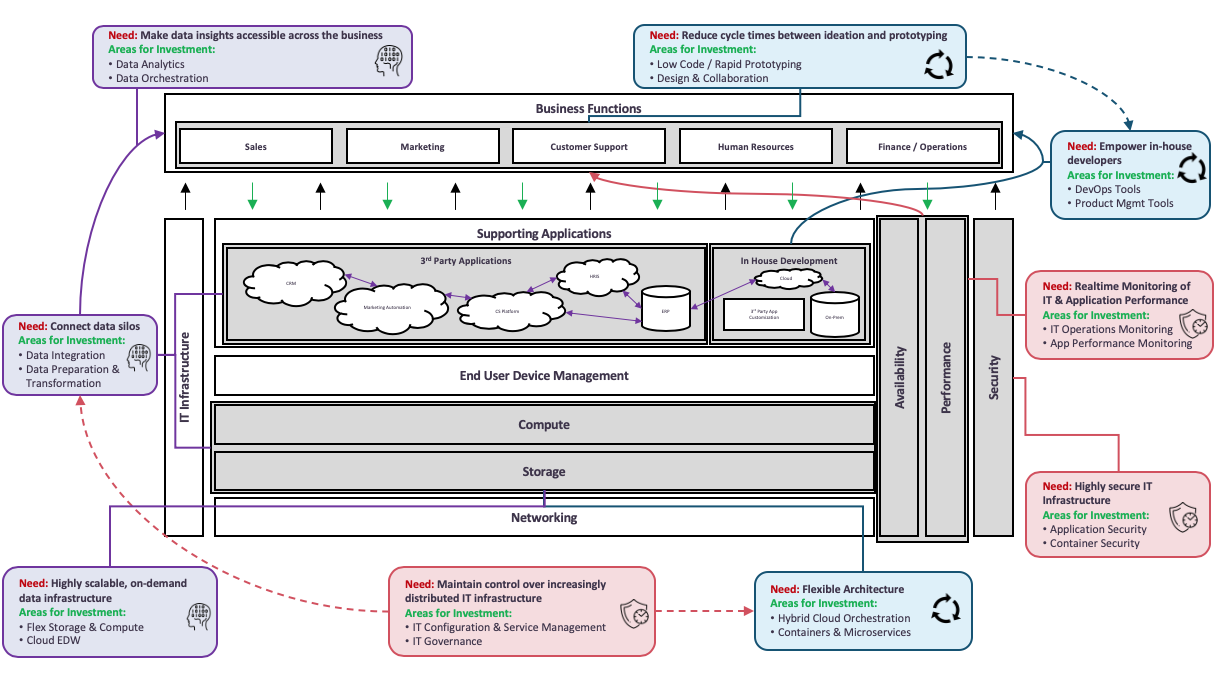 IT spend has grown significantly over the last decade, estimated by Gartner to have reached $3.8 trillion in 2019. As companies continue to shift their focus towards digital, they will need to make investments to ensure their infrastructure puts them in a position to remain competitive. Virtually every subcategory of traditional IT spending has seen increased levels of investment in recent years and we expect this trend to continue for the foreseeable future as companies begin to shift in earnest to a business-led IT infrastructure.
Where the Future May Lead
There have already been several high profile acquisitions in IT infrastructure over the past several years. Hybrid cloud management solution, CloudHealth Technologies, was acquired for  $495 million by VMWare in 2018, and data analytics solution, Tableau, was acquired for the mind-boggling sum of $15.7 billion by Salesforce in 2019. (1)
These acquisitions set the stage for impressive exits in the future, and as digital transformation only becomes more critical in our current environment, there are several other areas that are full of opportunity from DevOps tools to data governance and cost management to vertically tailored data science as a service, to name a few. Volition Capital has extensive experience working with and investing in companies playing in the IT infrastructure space, from data value and orchestration platform, GRAX, to security analytics platform, Securonix, and we look forward to continuing to back the leaders that are helping drive the shift to business-led IT in the years to come.
Public filings and CapIQ as of 3/25/20.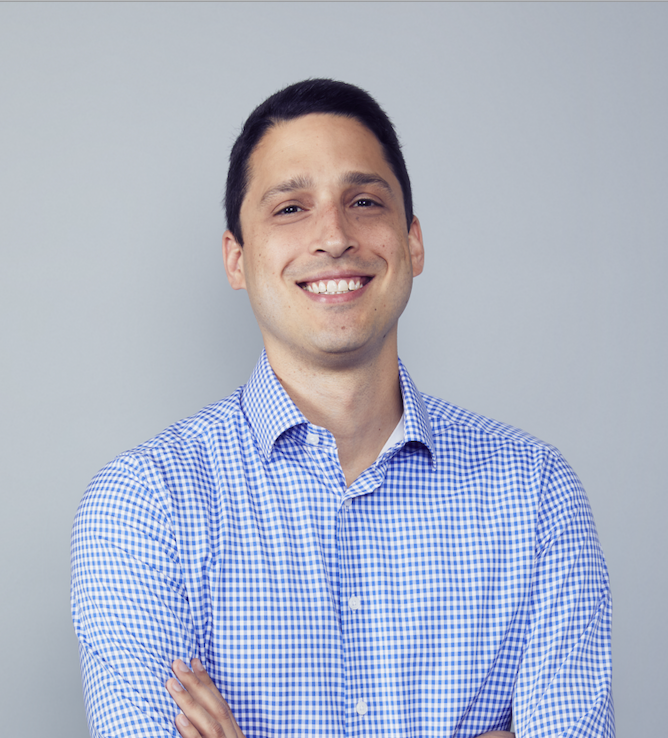 +1 617 830 2308
dave@volitioncapital.com
LinkedIn
Dave Joined Volition in 2010 as an Associate, subsequently going on to develop his investment approach at the Wolfson Group and Catalyst Investors before returning to Volition in 2018 to help lead the software and tech-enabled services team.
He holds a BS in Finance and Accounting from NYU and an MBA from the MIT Sloan School of Management.