We're thrilled to spread the word that our partners at JazzHR have been named "Company of the Year" in the category of Cloud Computing/SAAS/Internet by the Golden Bridge Awards!
Except from the article:
Chosen for creating "innovative functionality to transform SMB's recruiting processes," we received the honor of Gold Winner for companies with 11 – 2,499 employees.
The Golden Bridge Awards are an annual list of industry and peer-recognized leaders selected by a group of 160 judges across all industries. Winners are recognized for accomplishments ranging from products and services to management and customer satisfaction.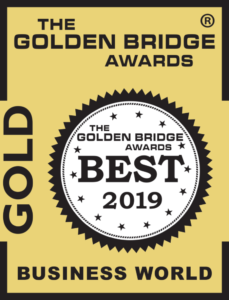 The full list of winners highlights innovators across all industries including PRO Unlimited, CareerBuilder and ADP.
JazzHR captured the company-of-the-year spot thanks to recent product enhancements that have helped SMBs to transform the way they schedule interviews and communicate with candidates via text message.