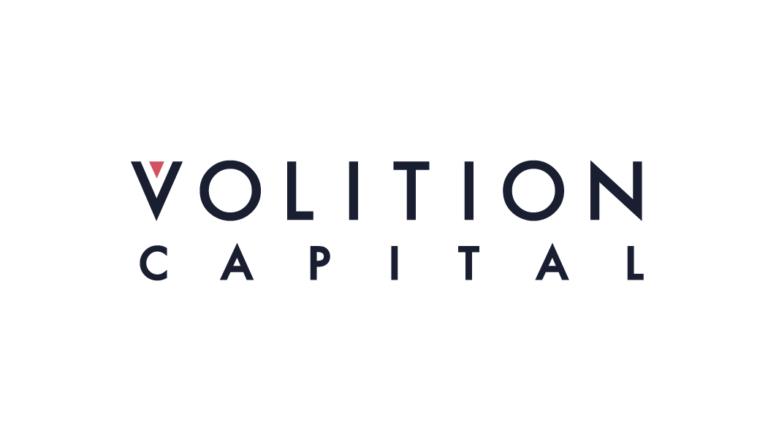 Hello!
We are excited to kick off this edition with an exciting update. Last week, we received the news that Volition Capital has been named a "Top 25 Growth Equity Firm" by GrowthCap.
We are grateful to GrowthCap for the recognition, and you can check out the full press release here.
Today's Edition:
Deep Dive: Accelerated Opportunities Amongst the Banking "Crisis"
Market Perspective: Q1 '23 Valuations Across Stages
Must-Read Resources: Valuations, Productive Bubbles, and Uber
Volition News: Jim Ferry featured in Streaming Media 
Portfolio News: SnapAttack, Sensible Care, GRAX, Qure4u
Portfolio Fun: Breezy Spring Collection!
Let's Dive In!
DEEP DIVE
Accelerated Opportunities Amongst the Banking "Crisis"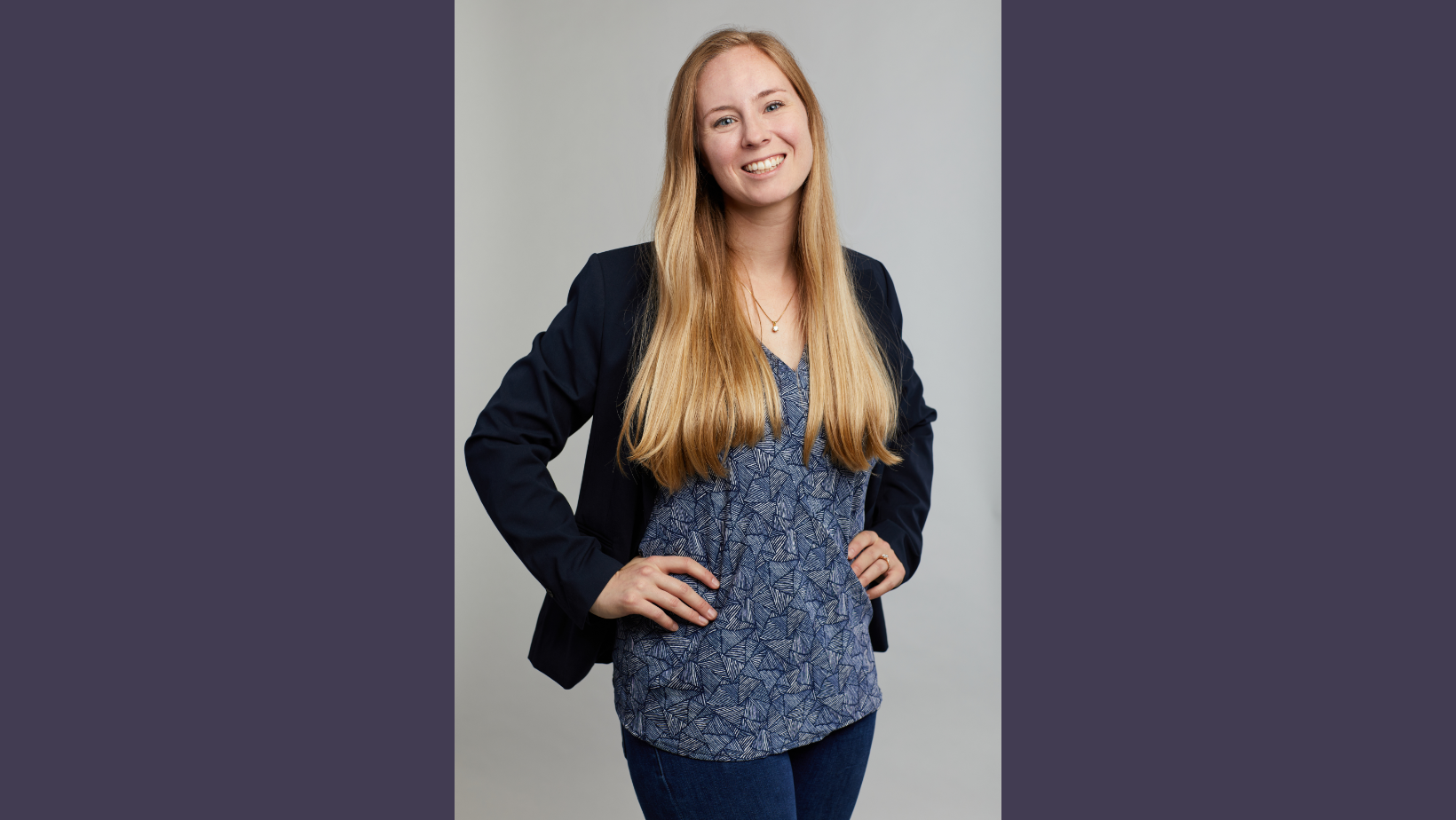 This piece is authored by Melanie Jordan, Vice President at Volition Capital. Melanie was most recently a Technology Investor at Summit Partners before joining Volition in 2022. Melanie's primary focus with Volition is in the FinTech and Software space. 
Introduction
Over the past several weeks, headlines have been understandably dominated by the immediate impacts of SVB and the health of the global banking system. I'd like to take a step back and explore a few longer-term trends likely to accelerate, given recent events.
The Great Wealth Transfer
Even before the events in the banking sector, a wake-up call to financial institutions was well underway. I'm talking about what is commonly known as the "Great Wealth Transfer." The Great Wealth Transfer refers to the unprecedented wealth transference between Baby Boomers and Millennials.
With Baby Boomers controlling ~70% of disposable income in the last decade, no generation has accumulated comparable wealth (US Census Bureau). Experts cite that as much as $84 trillion will be transferred from Boomers to their Millennial heirs by 2045 (Cerulli Associates). With this shift comes a stark contrast of behaviors and preferences, creating unique challenges and opportunities for the financial services ecosystem.
Shifting Expectations
Broadly speaking, Millennials value digital, transparent, and personalized experiences. 84% of Millennials are more loyal to a brand if they feel it is transparent, and this loyalty increases by 28% with personalized communication (SmarterHQ and The Org). For Millennials, omnichannel access is a "must-have." 87% of Millennials expect omnichannel communication access as a base level of service (CMO Council).
These expectations apply across the banking, financial advisory, and payments landscape. For example, 68% of 25–34-year-olds regularly use mobile apps for banking needs – a stark contrast to the 42% of Boomers who prefer to bank in person (Go Banking Rates). Additionally, 41% of Millennials want consistent, quarterly conversations around fees when working with financial advisors, versus 14% of Boomers (Global Banking Finance).
Financial services firms have been slowly transforming to better serve this new segment as wealth demographics shift. Events over the last twelve months accelerated the timeline.
Bear Market Impacts
Most Millennials began investing through neo-banks and application-based brokerage accounts, which made investing accessible, transparent, and, let's face it, fun.
These strategies worked quite well during a decade-long bull market when someone could earn a 15% annual return by simply investing in the S&P 500 (S&P 500 Index). The digital-first, lucrative introduction to financial services raised the bar on Millennial and Gen Z service expectations.
In 2022, neo-banks and digital brokerages quickly went from fun to serious when the S&P dropped nearly 20%. At this point, 73% of Millennials and Gen Z consumers moved their money to traditional banks pointing due to a desire for more conservative, risk-averse fund management (Raddon Research).
Banking Crisis Effects
As wealth transfers to Millennials and the generation moves its money toward traditional institutions, regional banks, credit unions and megabanks are in the spotlight.
Ironically, the banks most prepared to meet Millennial expectations were regional banks, the most avid adopters of next-gen technology over the last several years. Rewind just one year and PYMNTS was launching an article touting SVB as being "on the edge of technology."
Regional banks were able to make strong digital advances as they were big enough to invest in transformation while agile enough to test, implement, and execute on changes. However, after the events at SVB and other regional banks, consumers have become skeptical.
In comparison, national megabanks have not always been the leaders in the digital-first race for Millennial-approved, omnichannel, and personalized experiences. Specifically, the size and bureaucracy of megabanks make them slower when it comes to technology evolution.
Legacy banks will be on the clock to provide tech-savvy solutions to consumers, as 47% of Millennials said they would be prepared to move to a wealth management firm with an enhanced digital platform (Raddon Research).
Credit unions are in a more difficult place as only 1 in 10 offer omnichannel banking access. The lack of technological capabilities is not something that CUs shy away from, as 37% self-identify as technology laggards. CUs need to move quickly as 27% of CU members said they would switch financial institutions for better innovation (PYMNTS).
Conclusion
The recent events at SVB and other regional banks have put a spotlight on megabanks', credit unions', and financial advisors' ability to meet Millennial expectations on an accelerated timeline. These institutions must adopt the right digital first solutions to become beneficiaries of "The Great Wealth Transfer" and meet their clients where they are. There lies the opportunity for the next generation of financial technology solutions.
I look forward to discussing these topics and more over the coming months.
-Melanie
MARKET PERSPECTIVE
Q1 '23 Valuations Across Stages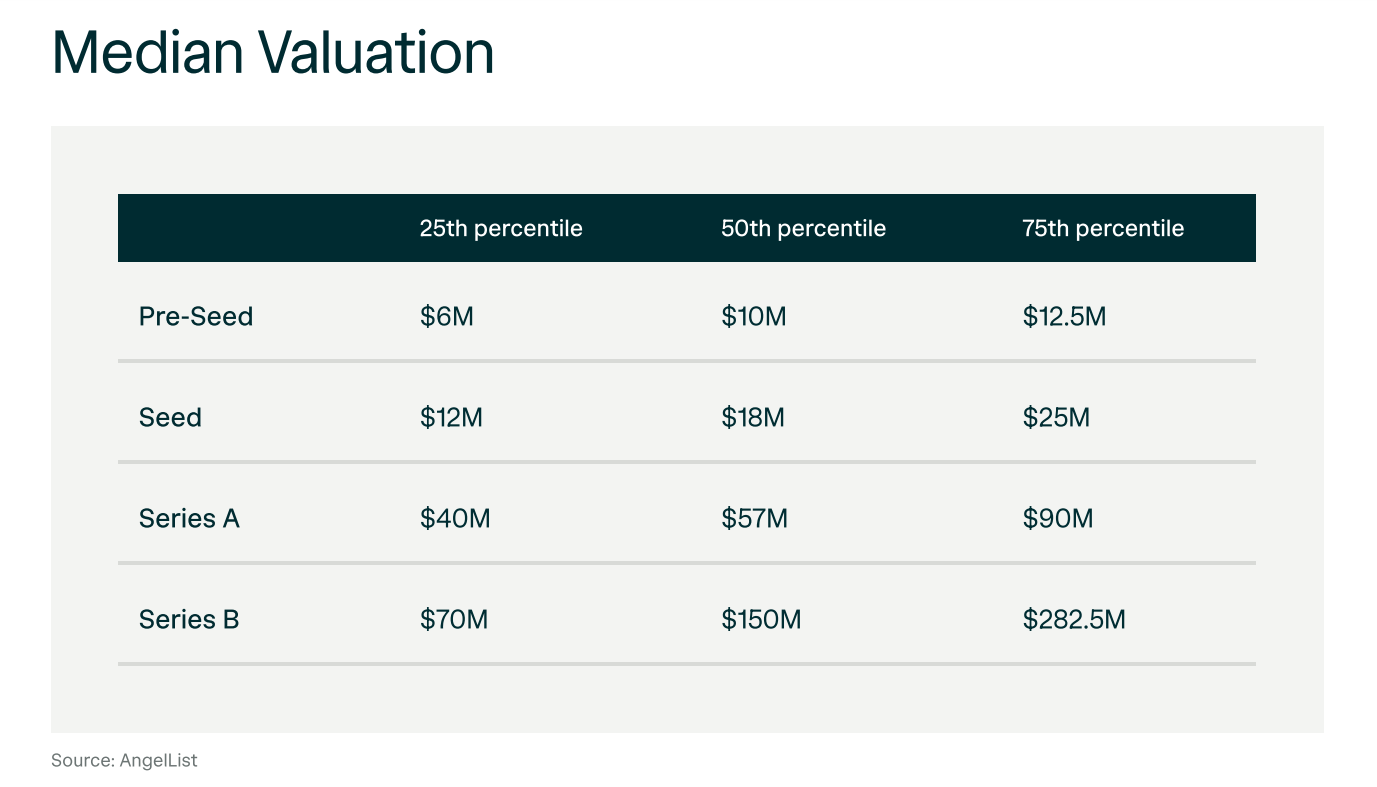 Key Takeaways: 
Median Series A valuations grew by 14% QoQ
Median Series B valuations grew by 20% QoQ
Pre-seed and seed stage valuations remained consistent QoQ
Compared to Q1 '22 levels, 50th percentile valuations for pre-seed remained consistent at $10M, seed valuations decreased by 10%, Series A by ~14%, and Series B decreased by 40%
THREADS, MUST-READS, AND KEY STATS

Valuations, Productive Bubbles, and Uber
Key Tweets:
Must Reads:
Key Stats:
VOLITION NEWS
Jim Ferry Featured in Streaming Media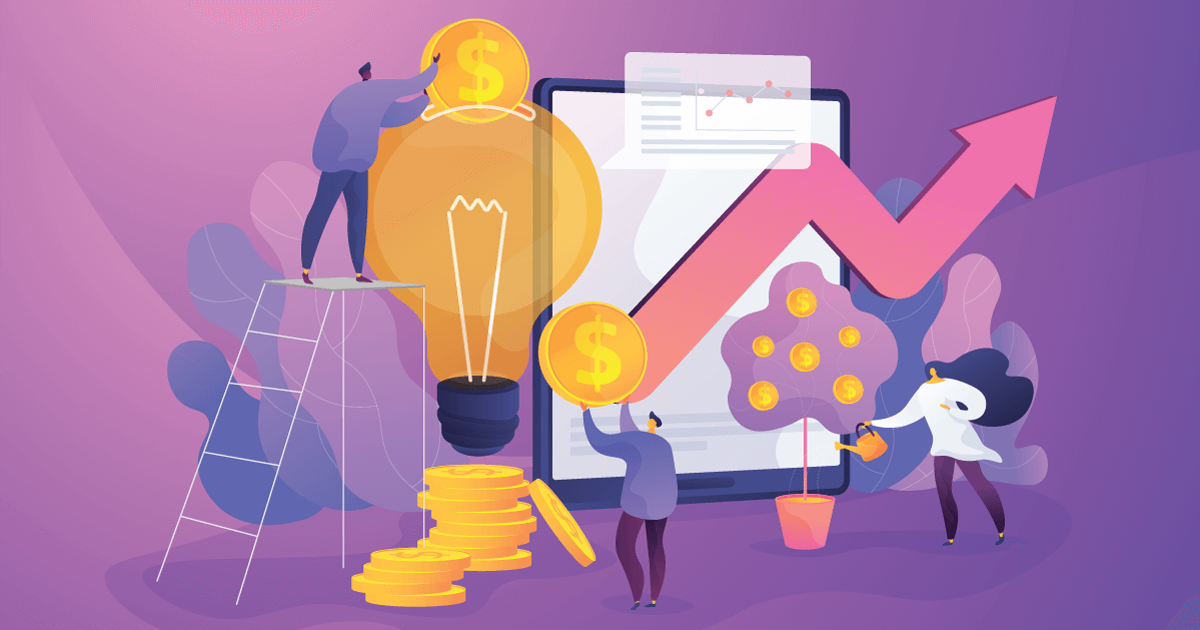 The Rundown: 
After a phenomenal piece in last week's newsletter, Principal Jim Ferry, made a second recent media appearance with Streaming Media where he was featured on "The State of Media Technology Financing 2023."
Sound Byte: 
"Ferry adds that there aren't a lot of investors in ad tech because of the inherent complexities of the ecosystem in which ads are served into video, but he remains bullish on ad tech's prospects in "certain subsectors, such as CTV attribution." He says Volition Capital is "also exploring platforms that enable [small and medium businesses] to effectively run OTT campaigns, given that the landscape is still dominated by larger brands."
In addition, Ferry notes, "Contextual targeting remains a hot topic, as privacy updates and the removal of cookies loom over the advertising industry. The problem is there is a reluctance to adopt any of these contextual targeting solutions, while there is still the ability to target through cookies. We will likely see a winner in this space offer a combination of both targeting strategies where end users can slowly transition to contextual over time."
Link: Article: Click Here
PORTFOLIO NEWS
Snap Attack, Sensible Care, GRAX, Qure4U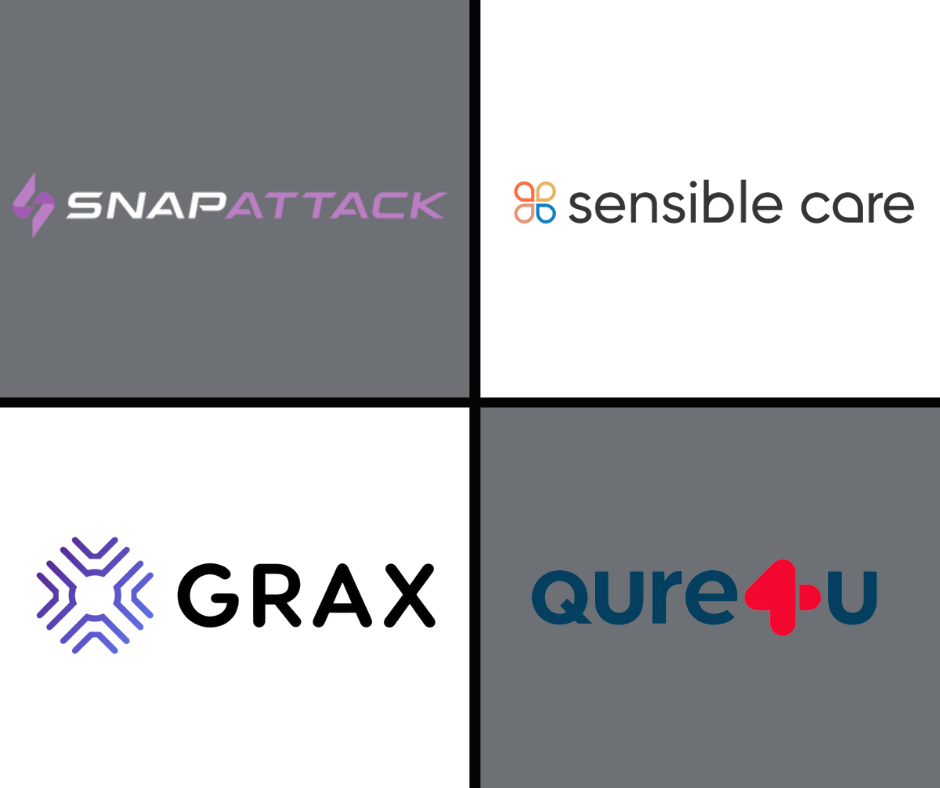 PORTFOLIO FUN
Breezy Launches Spring '23 Polos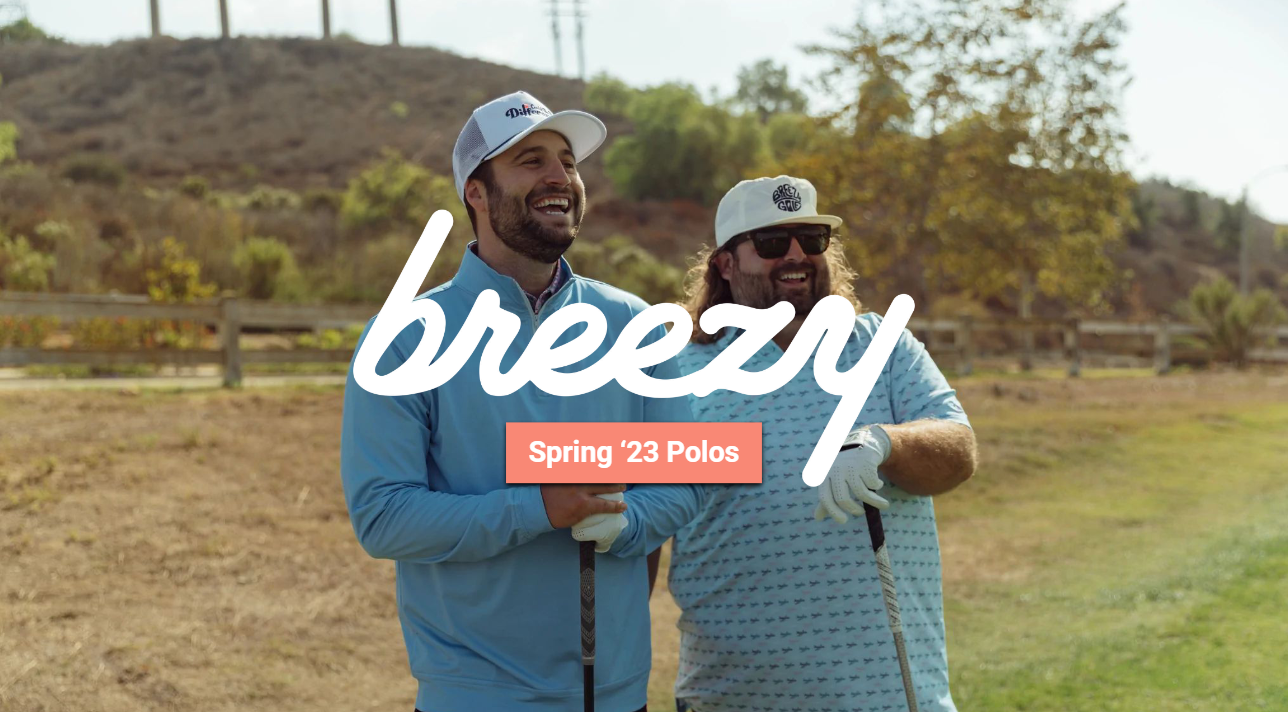 Our friends at Breezy Golf launched their Spring '23 polos, and they are incredible. If you have ever wanted a polo with smiley faces or bagels all over them for when you hit the links, Breezy is your destination!
You can check out the full collection here
Thanks for the read! We would love to hear what you think, so feel free to send us an email if you would like to chat.
-The Volition Team