The Intrigue of the Dark Store Model
In my blog post here, I highlighted that the first wave of on-demand delivery companies were marketplaces which simply connected consumers to merchants. Although these companies have scaled rapidly and were key to driving market adoption for on-demand delivery, the model is under-optimized in a world where on-demand delivery is here to stay.
The marketplace model has resulted in high delivery fees, lack of efficiency, and a customer experience highly dependent on third parties. The next wave of on-demand delivery winners will be fully integrated by leveraging the dark store model.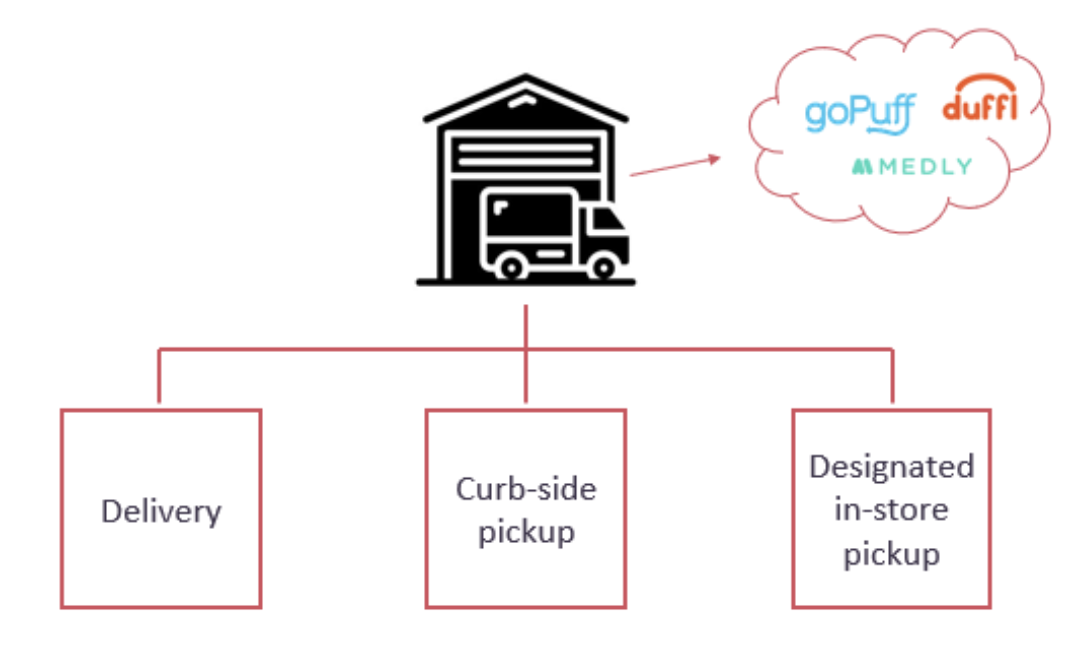 What is the dark store model?

In short, dark stores are distribution centers purpose-built to fulfill internet orders. Although delivery is the most common use case, dark stores can also offer curb-side or in-store pickup.
The dark store model was made popular by GoPuff and has since gained more attention from venture capital with billions of dollars invested into the category over the last few years. Volition currently has two companies in the portfolio operating dark store models including Medly in the pharmacy space and Duffl in the convenience category. 
Dark stores improve upon the marketplace model
The on-demand delivery category is no longer emerging, it's here and consumer expectations are only increasing. The dark store model drives improvements to the marketplace model in three key areas.
Improves margin dollars per order

Unlike the marketplace model which only captures margin from delivery, a fully integrated dark store model combines delivery and retail margin dollars. The margin gained on product sales can enable lower fees elsewhere for customers, including delivery.


 

Ability to optimize for efficiency

On-demand delivery marketplaces can be highly inefficient because the pick and pack occurs in a retail environment. These traditional retail stores have floor plans meant to increase the time spent in a store, not decrease it.

Did you ever wonder why the eggs and milk are in the back corner of your local grocery store? Dark stores are built using efficient micro-fulfillment centers strategically placed to optimize for delivery. They also have trained employees to pick and pack orders and batch them appropriately.

 

Superior customer experience

The fully integrated model ensures accountability across the entire value chain. Marketplaces are highly dependent on third parties and are often blamed for the mistakes made by suppliers. This is part of the reason Instacart's NPS is -3 while GoPuff's is 24.¹

 
Hurdles related to dark stores

Of course, dark stores come with their own challenges and investors will continue to weigh these risks against the benefits of the model. 
Greater up-front costs

– with micro-fulfillment centers and inventory requirements, dark stores often require more up-front capital to scale.

 

Higher fixed costs compared to marketplace model

– fixed costs associated with dark stores including rent, utilities, property taxes, etc. increases the risk of the model if demand falls.

 

Race to the bottom in pricing

– many companies in the dark store category see the market opportunity and are subsidizing negative unit economics through VC dollars.
I believe we will continue to see innovation within the dark store model as the on-demand delivery category continues to grow and consumers seek solutions to the problems presented by marketplaces.