By Dave Gordon & Matt Tanenblatt
To quote author and speaker, Patricia Fripp, "to build a long-term, successful enterprise, when you don't close a sale, open a relationship." This is especially true during a downturn when belts are being tightened and traditional sales strategies are no longer working. While many uncertainties remain with regards to the economic outlook after COVID-19, one certain consequence of the pandemic will be a change in the go-to-market strategies of B2B SaaS teams for the foreseeable future.
To help us get a sense for these changes, we went to two of our portfolio companies for advice. We spoke with Chuck Brownfield, VP Sales at JazzHR, a leading provider of applicant tracking software for small and medium businesses, and Tony Finocchiaro, VP of Sales and Alliances at GRAX, a cloud data value platform targeted at the enterprise end of the market, to gather insights on how SaaS startups are leading their teams and adapting their sales motions in the current environment:
Trust the Process
As with any sort of exogenous shock to the markets, the natural reaction of its participants is to fear the unknown and question whether established norms and processes make sense any longer. In the face of this type of existential fear, it is critical that sales leaders focus on clear, measurable, and proven processes to help guide their teams through the uncertainty. 
"At GRAX, we wanted to make sure that message number one was that this is a people-first organization and your role and position here are valued," said Tony. "Once that is established, the next message is this: your jobs really haven't changed that much. You've done this job before, don't change your behaviors where you don't need to, and always remember to focus on the details and stick to the fundamentals."  
JazzHR has taken this moment as an opportunity to push the team to look inward and redefine what success means during these uncertain times. VP of Sales, Chuck Brownfield, has instituted a new peer review process through which AEs can refine their pitches and daily processes. Chuck intends to continue these peer reviews well after the organization returns to the office after seeing a tangible improvement in his team's work. The JazzHR team has also worked to re-align their internal goals and compensation structure to increase the emphasis on pipeline building and engagement.  
Capitalize on the Opportunity to Engage Your Top Prospects
Unless you are selling software enabling remote work, it is likely that your new logo velocity has slowed since the world went on lockdown in late March. And while it can be tempting to lament the departure from pre-pandemic conversion stats, teams that do so risk missing the opportunity to shift resources towards top of the funnel relationship building.
Chuck noted how his team is taking this time to further engage their pipelines by creating a Resource Center for sharing HR tips as well as sharing some of the company's recent accolades with his prospects. He notes that even if some of his customers are not in the market for JazzHR's solutions today, he wants to stay engaged, "so that when they do come out of this, we're still top of mind compared to our competitors."
Help Your Customers and Prospects Navigate the New Environment
COVID-19 has put a strain on IT budgets across industries, leading many organizations to reassess their willingness to continue paying for their SaaS subscriptions while also increasing the complexity of procurement processes. For JazzHR, the key to navigating this dynamic has been to remain empathetic to the changing needs of their customers and prospects. The company has led by offering customers more flexible payment terms during these challenging times while experimenting with extended free trials and enhanced onboarding services to keep interested prospects engaged as they try to find the budget for new software.
At the enterprise end of the market, sales teams are having to contend with procurement approval processes that are changing so fast that prospects themselves often do not yet have a clean grasp on how to drive new purchases to conclusion. This dynamic requires that sales teams exercise an extra degree of patience as buyers attempt to find their balance. As Tony at GRAX explains, "you can't try to force your way through all of the gates, you need to have your customer, or whoever owns that gate, walk you through it."
Conclusion: Investing in Relationships
Though the pandemic has shaken up the selling landscape, the silver lining is that digitally native B2B SaaS companies are better positioned than most to navigate the changing environment. Those that double down on their inherent go-to-market strengths, stay creative in keeping prospects engaged, and show empathy as their customers adjust to their new realities ultimately will have the potential to emerge from this time in many ways stronger than they entered.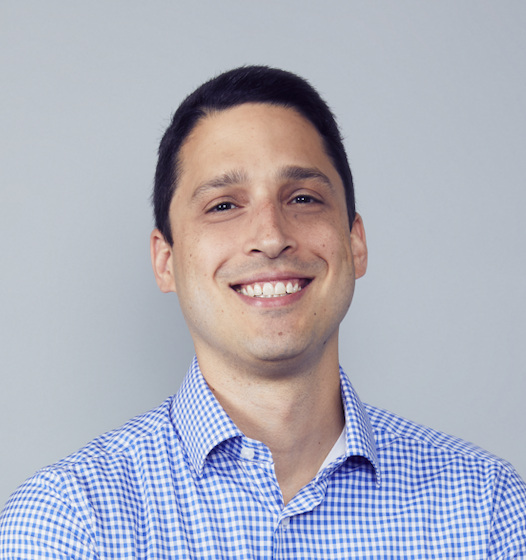 Principal
Dave Joined Volition in 2010 as an Associate, subsequently going on to develop his investment approach at the Wolfson Group and Catalyst Investors before returning to Volition in 2018 to help lead the software and tech-enabled services team.
Connect with Dave: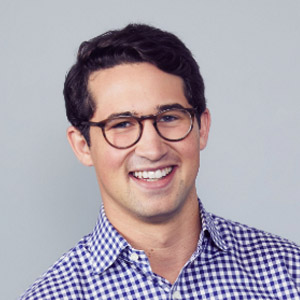 Analyst
Matt first joined Volition Capital in 2018 as a summer intern and returned full-time in 2019 as an analyst. He is responsible for sourcing and providing due diligence on new investment opportunities within software and tech-enabled service businesses.
Connect with Matt:
+1 617 830 2104 
matt@volitioncapital.com
LinkedIn