2020 was a heady year for SaaS companies. It closes with valuations at astounding heights. Snowflake's IPO saw a final pricing range that gave it a valuation of 36 times forward revenue. That makes it one of the highest valuations of any software IPO ever. In Q3 of 2020, there were 25 SaaS unicorns compared to 10 in Q3 of 2019.
We've come to expect remarkable headlines for the next SaaS investment, acquisition, or IPO. These days, even SPACs are getting in on the action. In the midst of this momentum and with a vaccine on the way, many are asking where the SaaS market will go in the new year. Here are my predictions for SaaS companies in 2021:
1. High-Profile Exits Won't Stop

Public cloud-based companies have dramatically outperformed non-cloud companies since the pandemic has begun, something that will translate into private markets as we move into the new year. Already there are several high-profile IPOs planned for early 2021. For example, Microsoft-backed data and analytics firm, DataBricks, which was last valued at $6.2 billion, has confirmed that it will pursue an IPO in the first half of 2021.
With the long-term low interest rate policy of the Fed, we'll likely continue to see investors bullish about high growth companies in the space. High stock prices will likely also embolden private equity investors.
2. Low-Code SaaS platforms will go mainstream
2021 is the year that low-code SaaS platforms will come of age. Forrester predicts that 75% of development shops will adopt low-code platforms by the end of the year. Another Forrester study forecasts that the low-code market will reach $21.2 billion by 2022, representing a compound annual growth rate of roughly 40%.
Low-code is changing the way enterprises are thinking about developing applications. Some enterprise projects can take over 4 years to deploy. With as quickly as the world changed in the last year, four years is an eternity, and that future could look unrecognizable from a technology perspective. As we begin to see dramatic low-code use-cases from established enterprises throughout the year, competitors will quickly adopt similar platforms.
3. SaaS Partner Ecosystems and Integrations Will Proliferate
Customers want more solutions that integrate with each other seamlessly to improve interoperability and efficiency. SaaS solutions without easy APIs or partner networks not only miss out on the channel sales opportunities, but also risk being siloed and left behind.
More and more vendors are offering features with automated APIs to enable easier integrations that have a better time to market. As companies begin to see the positive impact of these partner ecosystems and integrations, we are likely to see more marketplaces over the course of the new year.
The SaaS Company of 2021
Volition Capital has years of experience investing in and supporting SaaS companies. Over the course of 2020, we've rethought how to approach SaaS metrics in the new economy, what the SaaS Rule of 40 means for valuations, and how to make the transition for license and maintenance to SaaS. In 2021, we're excited to continue thinking through the evolutions of SaaS companies and business models. This is a thrilling time to be a SaaS company, and we're excited to expand our portfolio of high-growth SaaS companies that want to accelerate that growth with Volition.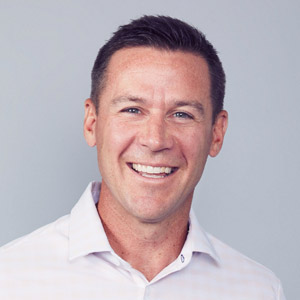 Managing Partner
Sean Cantwell is a managing partner and member of the founding team at Volition Capital. He focuses primarily on companies in the Software and Tech-Enabled Services sectors.
Connect with Sean:
SIGN UP FOR OUR MAILING LIST TO GET VOLITION VIEWPOINTS IN YOUR INBOX:​
[hubspot type=form portal=7228887 id=7c89f4bd-066c-4200-bdd2-9f25db71380c]