We live in a digital economy that is driven by applications. Companies no longer develop apps that are marginal to their business, in many cases, apps are their business. When issues arise that hinder the performance of these applications, it can cause serious problems. In fact, according to a survey of the Fortune 1000 by IDC, the average total cost of unplanned application downtime is $1.25 billion to $2.5 billion per year.

As we've described in detail in our blog about how microservices are enabling agile IT infrastructure, microservices are breaking applications down into smaller component pieces that are more difficult to manage. In today's highly distributed IT environment with virtualized apps and hybrid cloud deployments, it's getting even more difficult to monitor and analyze the many different microservices and applications that have come to form the bedrock of many companies' business. That's where Application Performance Monitoring (APM) comes in.
A Definition of Application Performance Monitoring
APM solutions allow organizations to monitor and analyze all their apps across all their environments to simplify their management, limit downtime, and maximize their performance. They provide context as to why an end-user may be experiencing difficulties.
As AppDynamics explains in a blog post about APM, "Using application performance monitoring (APM) solutions, businesses can monitor whether their IT environment meets performance standards, identify bugs and potential issues, and provide flawless user experiences via close monitoring of IT resources. The best APM solutions provide IT teams with the information they need to connect application performance to business outcomes, as well as identify and fix performance issues before they impact the end-user, and in theory, reducing mean time to resolution (MTTR)."
How to Measure Application Performance
Metrics are a crucial component of APM systems. It's important to track multiple components of performance to accurately and quickly pinpoint the root cause of lags. The following buckets of metrics are used by APM systems to measure performance in a user-friendly way:
Application Performance Index

: This index, also called an Apdex score, has become an industry standard. It measures whether performance meets user expectations by bucketing transactions into satisfied, tolerating, too slow, and failed requests. 

Physical and virtual server performance

: These metrics analyze both physical and virtual servers for excessive CPU load, low storage, virtual resource allocation, and potential hardware issues.

Application Traffic

: Tracking request rate, or traffic, can provide crucial insight into overall performance health. These metrics correlate request rates with other metrics to give a breakdown of what happens during periods of high usage. Businesses can then shift accordingly to maximize performance as usage goes up.

Application Dependencies

: Application dependency mapping is the process of identifying all the elements of an IT ecosystem and how they work together.

A 2016 Forrester report showed that 56% of enterprises were hindered in IT projects

because they didn't have a complete view of dependencies. By comparing multiple dependency metrics, businesses can identify and resolve bottlenecks.
The APM Market Is Expanding Quickly
As service-oriented architecture grows in popularity, many organizations are running hundreds of microservices. It's impossible to monitor these individually. Furthermore, 77% of application issues take 5+ hours to resolve, and 98% of cloud deployments experience performance issues. The costs from IT downtime will only grow as a result. These dynamics will likely increase APM penetration.
Already, APM was estimated to be a $4 billion market in 2019, growing at a CAGR of 10% to reach $6.2 billion by 2023. With the rise of digital everything during COVID-19, we expect this growth rate to accelerate. Currently, market share is dominated by three companies: Dynatrace, Cisco, and New Relic, though a number of other players are rapidly emerging.

Key Trends Shaping Areas of Opportunity for APM
As users desire change and core infrastructure continues to migrate to the public cloud, APM offerings are rapidly growing in importance. A few trends that will shape the industry in the years to come:
Migration to the public cloud

: This trend has been well documented for years, but COVID-19 has only increased the importance of cloud infrastructure. This will increase the necessity of APM solutions moving forward.

 
Convergence to an all-in-one suite

: Many companies are offering more comprehensive APM solutions that manage multiple elements from cloud readiness, support for trending and reporting, and visibility of end-user experience. We expect more solutions to move in this direction.

AI Ops

: These solutions use AI and machine learning to proactively identify issues rather than pursue a reactive approach. We expect this predictive and automated element to become an increasingly important component of APM solutions that manage complex networks of applications.

Moving into security

: Whether organically or through acquisitions, we expect that more APM solutions will leverage their rich data, with complete visibility of application deployments, for early warnings to provide an additional layer of security.
Volition's Perspective on the Future of APM
The acceleration of digital transformation initiatives across the economy has quickly vaulted APM solutions into the category of "must have" for IT organizations of all shapes and sizes. While some initial category leaders have emerged, we believe the space is still in the relatively early stages of adoption and that sizeable opportunity for innovation remains, particularly for players that can 1) leverage AI/ML to not just identify application issues, but also remediate them; 2) take advantage of their data ingestion footprint to expand into additional use cases, namely application security.
Sign up for our mailing list to get Volition Viewpoints in your inbox:
[hubspot type=form portal=7228887 id=7c89f4bd-066c-4200-bdd2-9f25db71380c]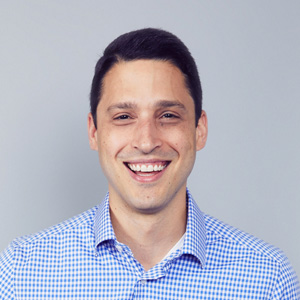 Principal
Dave Joined Volition in 2010 as an Associate, subsequently going on to develop his investment approach at the Wolfson Group and Catalyst Investors before returning to Volition in 2018 to help lead the software and tech-enabled services team. His prior investment experience includes Fusion Risk Management, WeddingWire, Reputation Institute and Xplornet. Dave began his career as an Investment Banking Analyst at Jefferies & Company. He holds a BS in Finance and Accounting from NYU and an MBA from the MIT Sloan School of Management.
Connect with Dave:
1-617-830-2308
dave@volitioncapital.com
LinkedIn