This is the second in a four-part series on the beauty industry. You can read Beauty Con-Fessionals Part I here.
One of the spaces where we have observed the emergence of "con-fessional" brands most acutely is across hair care and color. Until recently, these categories clung most tightly to professional versus consumer designations, with pro brands historically distributing exclusively through salon networks and eschewing all consumer retail opportunities.
Today, it's almost impossible to cleanly define any given hair brand as professional or consumer. Professional brands now sell direct-to-consumer, while consumer brands have secured high-profile partnerships with leading stylists and colorists. Brands that formerly created products intended only for in-salon use have launched consumer aftercare lines, while brands that originated as retail-led have started to verticalize with their own branded salon spaces.

We love the fact that con-fessional hair care and color brands have all channels available to them, to activate advocates, efficiently acquire customers, and build brand equity. Often, this is achieved working hand-in-hand with the most trusted voice in the space, a consumer's stylist or colorist. The strongest companies effectively create a retail flywheel that pings a consumer from a professional service experience to a buying moment and back again.

Below are some of our favorite examples of con-fessional hair brands that we feel are doing this well across three sub-categories:
CHEMICAL SERVICES
"Brazilian Blowout" is a chemical hair treatment that uses a liquid keratin formula to smooth the hair semi-permanently. While the term has become a generic way to describe any keratin smoothing treatment, Brazilian Blowout is actually the brand name of one of the largest players in the space. 
Brazilian Blowout sells a line of professional chemical treatment products to salons and runs educational events and online certification processes to teach stylists how to use their system. The brand has also launched a line of consumer aftercare products, including anti-frizz shampoos, smoothing serums, and thermal straightening balms, to extend the 12-week life of a typical treatment. These products are sold in-salon, as well as on Amazon Salon & Spa and the brand's e-commerce site.
The brand manages a stylist loyalty program, which rewards salons who buy a certain dollar volume of products per quarter with points that can be redeemed for these aftercare products to sell in-salon. The overall effect is a reinforcing system: consumers are able to engage with the Brazilian Blowout brand in-between appointments, and stylists are motivated to introduce consumers to the retail line.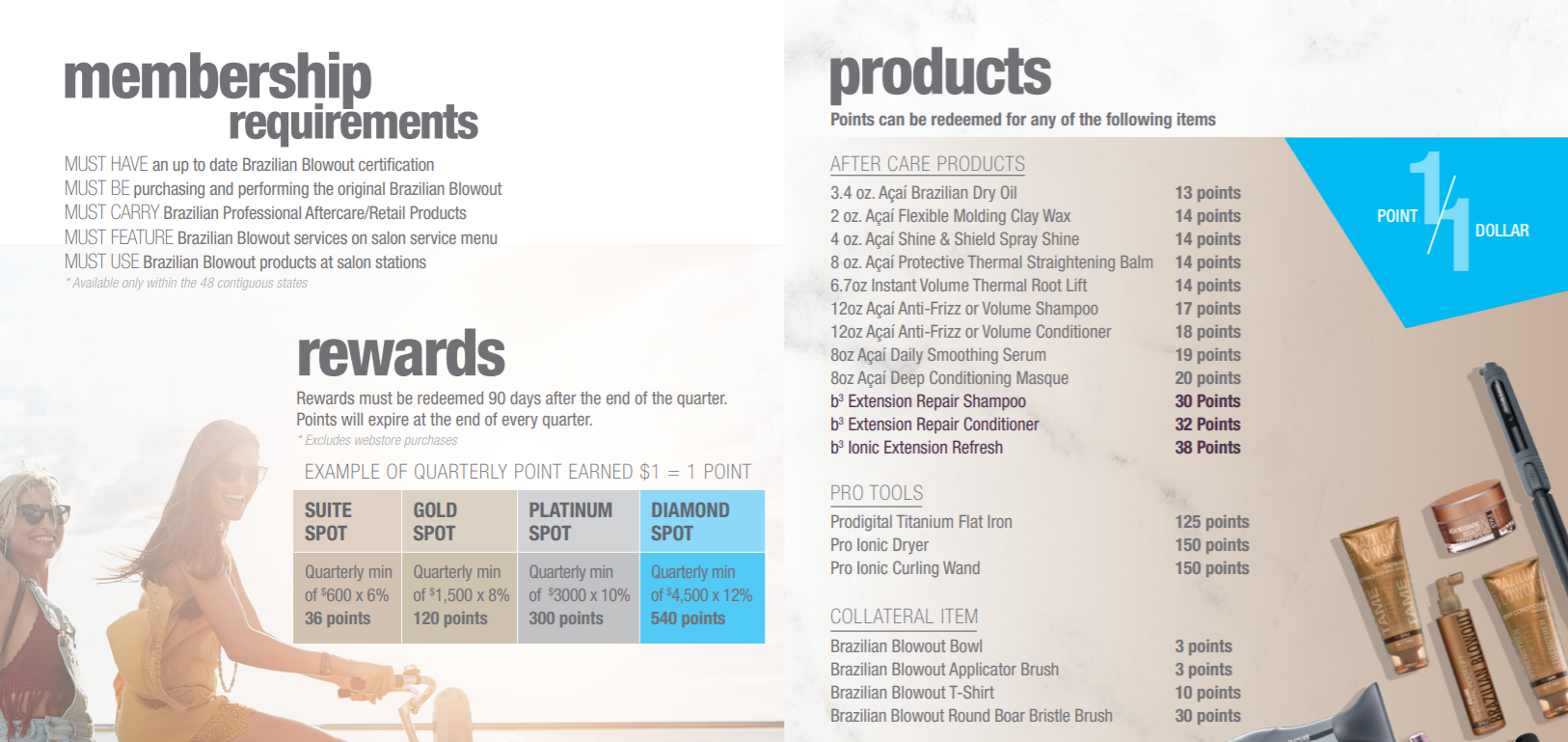 Olaplex is another chemical treatment bond-building brand that grew a line of consumer products out of its in-salon business. The brand was originally built around a two-step system that allowed stylists who were treating their clients' hair with harsh color and chemical services to prevent damage at the time of the service. Although the original Olaplex products, No. 1 and No.2, are for professional use only, the brand built enormous consumer awareness via a robust social media presence that attracted 1.7M consumer and professional Instagram followers, thanks to its stunning before-and-after hair content.
More recently, the brand launched Olaplex No.3 through No.7, a system of products for at-home hair repair. Impressively, No.3 and No.5 are the two best-selling hair products on Sephora.com, indicating that the brand has fostered strong retail partnerships alongside their robust salon relationships.
Olaplex's consumer products are also available for purchase on Olaplex's e-commerce site, as well as in-salon and on Amazon Salon & Spa. Like Brazilian Blowout, the brand recently launched an affiliate program for stylists selling Olaplex.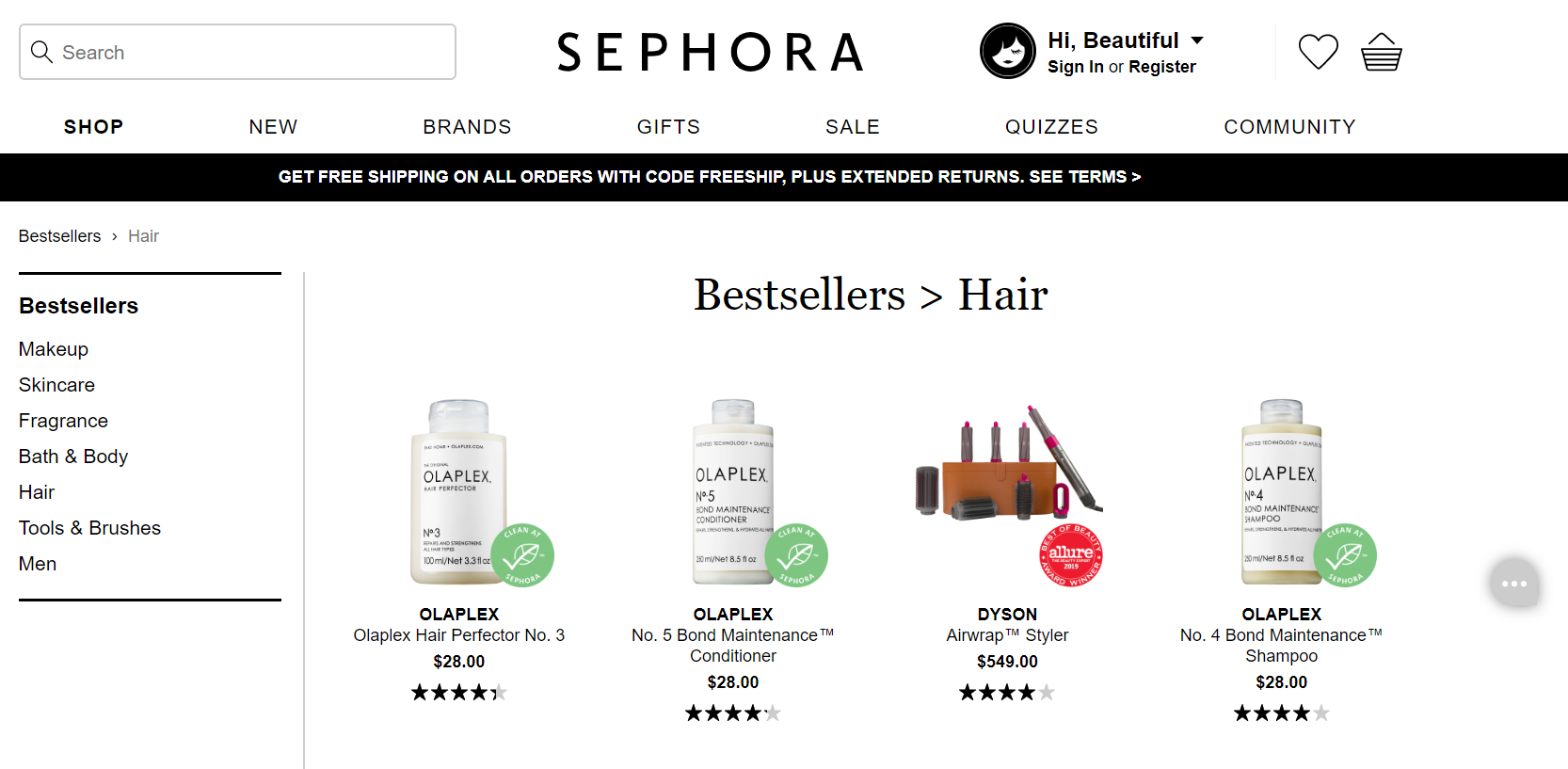 HAIR COLOR
Up to this point, we've thought about con-fessional brands as professional hair care brands that later transitioned into the consumer space. Hair color brand Pravana is an interesting variation: although the brand is effectively 100% professional color, selling only a handful of consumer aftercare products entirely through salon channels, it has a content strategy that rivals best-in-class DTC brands. Unlike the clunky "pro" website experiences offered by so many B2B brands, Pravana.com hosts a wealth of high-quality content ranging from educational videos to illustrated color charts. We would argue Pravana is con-fessional in the sense that it takes inspiration from the best consumer brands to create an elite pro site experience that truly engages its stylist partners.
Like Olaplex, the brand's exceptional social media presence also transcends what most professional brands are able to achieve. Closing in on 900k followers on Instagram, @Pravana features rainbow-bright color treatments that speak to both a consumer and a professional audience. The result is awareness amongst the brands' ultimate end user – the consumer, who may decide to specifically seek out a salon that uses Pravana coloring products for her next set of highlights.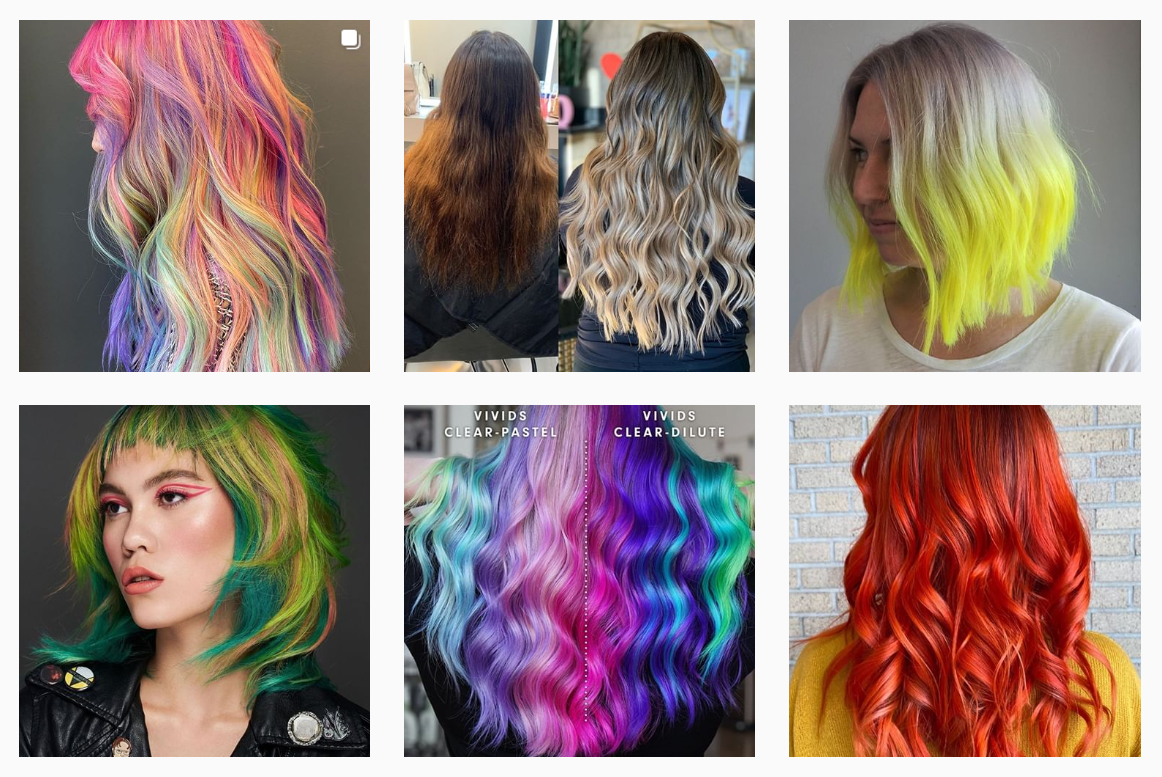 Also in the hair color space, Madison Reed is an example of a brand that started out direct-to-consumer, but has since experimented with professional go-to-market strategies to drive growth and awareness. The at-home color brand has launched a chain of 15 professional "color bars" across 5 states. One thing setting these locations apart from traditional salons is that all in-salon color services use Madison Reed's core line of products, rather than differentiating between at-home "consumer" color and in-salon "professional" color. The result is that consumers can feel more confident that the quality of Madison Reed's at-home product is truly professional grade and trusted by colorists. An in-salon experience could also help a new consumer to verify her color selection with in-person guidance, allowing her to then maintain her hair coloring using Madison Reed's corresponding at-home products.

HAIR STYLING
Men's grooming brand Blind Barber has executed brilliantly on the concept of branded salon spaces. Their barbershops – which double as speakeasy-style cocktail bars by night, driving consumer awareness and cachet – have allowed Blind Barber to establish itself as a true lifestyle brand. The company has capitalized on this momentum with a line of consumer grooming products that extend beyond hair care into the shaving and skincare categories. In addition to being sold in-shop, Blind Barber's products retail on Amazon Salon & Spa, on lifestyle e-commerce sites such as Mr. Porter and Trunk Club, and in other high-end barbershops, for an omnichannel strategy that transcends professional versus consumer designations.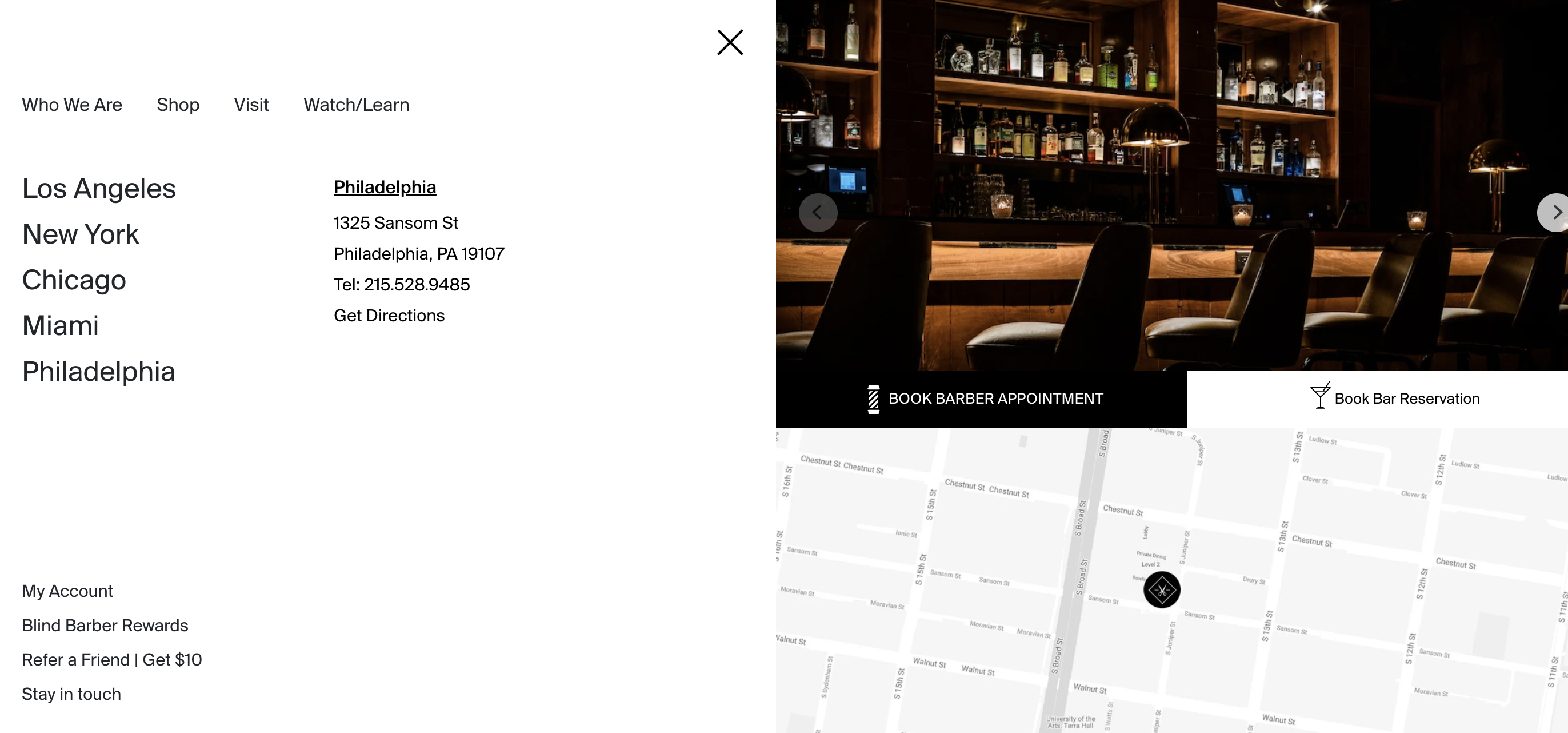 Finally, blowout bar Drybar has arguably been the most prolific in terms of developing a suite of retail products to introduce to consumers who have their hair styled at a Drybar salon. Although Drybar originally used a mix of other brands' products to achieve their clients' desired looks, they now exclusively use their own Drybar products in-salon. TheDrybar.com sells over 65 branded products online, including styling products as well as heat tools such as blow dryers and curling wands. Interestingly, while some products are explicitly designed to extend the life of blowouts received in-salon, such as dry shampoo and shower caps, others are designed to allow a consumer to replicate Drybar's styling methods at-home. The brand sells a "Perfect Blowout Kit" and has created hundreds of how-to videos to support at-home styling efforts. Drybar associates also receive extensive training on how to position their retail products to consumers as they are being used. Clearly, the brand views consumers' at-home blowouts as complimentary, not competitive, to Drybar's core line of business, its styling salons. Like many other con-fessional brands, Drybar has embraced an omnichannel retail strategy, selling their products in-salon as well as at Sephora, ULTA and QVC.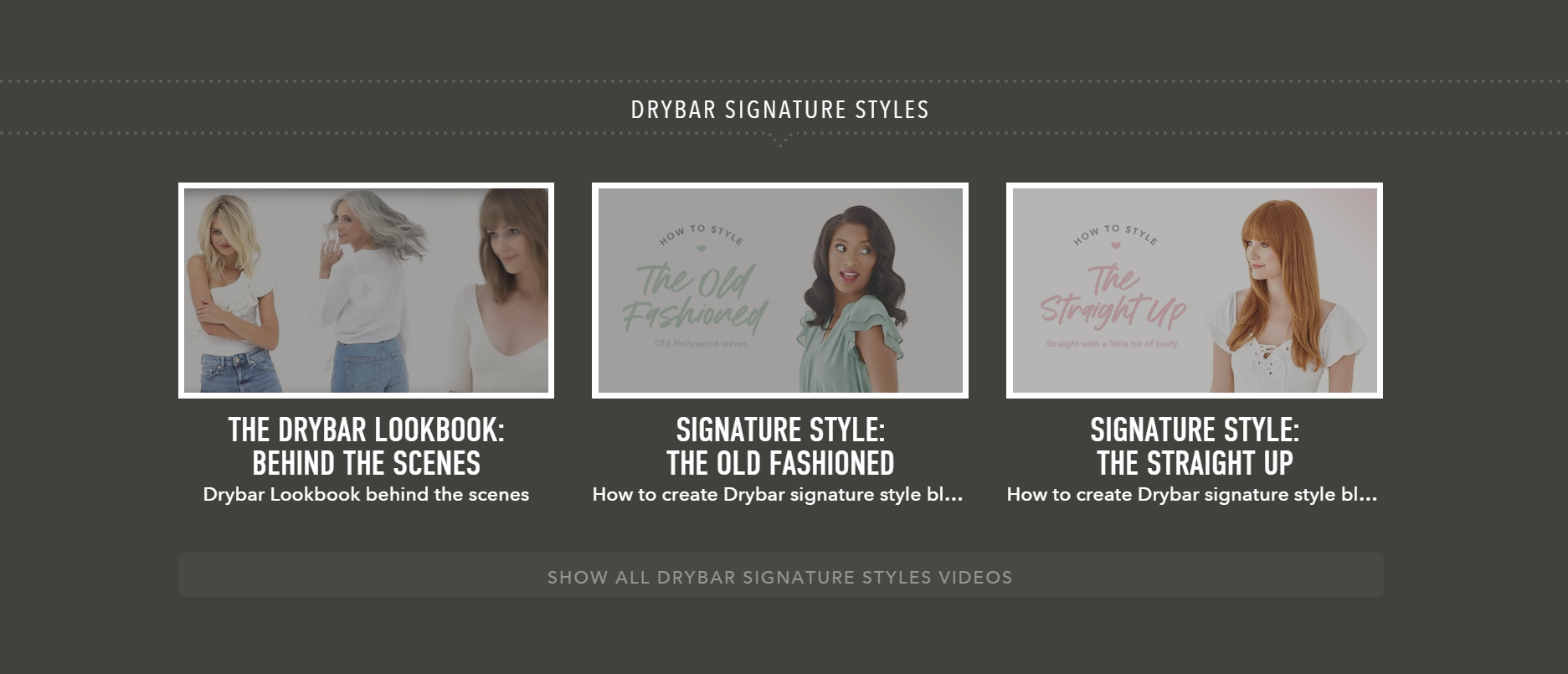 THE FUTURE OF HAIRCARE
We believe the future of haircare is at the intersection of professional and consumer. As you can see across the brands highlighted above, there are a variety of strategies to best leverage this intersection. As the con-fessional retail flywheel pings customers between professional services and purchasing opportunities, these brands are creating a reinforcing structure that maximizes their opportunities to build brand loyalty and success. We'd love to hear from you with your thoughts and reactions.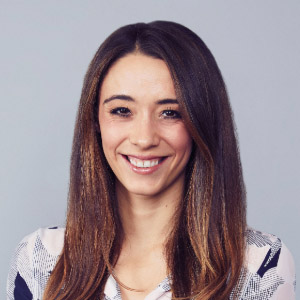 Senior Associate
Claude@VolitionCapital.com
Prior to joining Volition Capital, Claude worked at L2 Inc., a digital strategy consulting firm acquired by Gartner (NYSE: IT) where she managed the company's beauty portfolio. She advised clients including L'Oréal, Estée Lauder Companies, Shiseido, Unilever, J&J, Coty, Sephora, and ULTA on e-commerce strategies and tactics to unlock growth globally. Claude has deep experience monitoring the beauty landscape for disruptive trends and brands, and formalized a framework known as the "Indie Index" to inform M&A. She has also advised on Amazon strategies to dozens of beauty brands.