"Be a thermostat, not a thermometer."
That saying has been around for a while, popularized by athletes, coaches and anyone familiar with performing under pressure. It means that you should set the proverbial temperature in the room, not just experience it. Control the environment. It's often easier said than done, especially given the recent stock market volatility. In times when there are more questions than answers, more are confused than confident.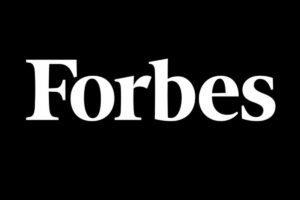 Here's the reality—transient sources of capital are indeed leaving the market, deal activity is down and fewer VC funds are clamoring to give away money. Technology sector layoffs are increasing, and fiscal conservatism appears to be the prevailing mindset. Each day more people wonder, "Have we seen the bottom yet? Are things getting better or worse?" But while others speculate, leaders strategize.
History is an important reference point; however, those who went through the Great Recession know that today looks a lot different than 2008. We have more data and new ways to measure it. And we have the benefit of hindsight, which tells us that growth at all costs is a flawed narrative.
Here are five ways to build a sustainable execution strategy:
Strong Leadership And Board Alignment
During times of chaos people want to be led. Leaders will emerge (by design or necessity), but what constitutes strong leadership is subjective. Exhibiting strong leadership is about establishing an environment of transparency and trust—experts are consulted, a plan is formed and everyone is aligned. To do this, engage your leadership team, lean on your board or senior advisors, and leverage their insights and experience. And when it's time to act, speak with one unified voice.
Extend Your Cash Runway
Bain looked at data from the Great Recession and found that "the top 10% of companies studied didn't merely survive; their earnings climbed steadily throughout the downturn and continued to rise afterward." Among the companies that failed to grow, the report found that few had planned ahead and instead "switched to survival mode, making deep cuts and reacting defensively."
Managing debt isn't just about cutting—it's about capital efficiency. Downturns usually mean lower sales and less money coming in, but that doesn't mean you should hastily jettison people or programs that might be assets once the market corrects. The principle of "doing no harm" also applies to sound financial management during a crisis.
Hire To Fit Your Strategic Goals
Hiring is necessary for growth, and each role should have a direct impact on the strategic outcome of your business. This is never more acute than during stagnation when the spotlight burns even brighter on each function. As Forbes points out, economic downturns create increased demand for the best talent. "Despite the increased competition, focus on quality over quantity. You may have to create a larger compensation package for the right fit, but that's less expensive than hiring multiple employees who may not meet your needs as closely."
Focus On Product-Market Fit
Times of change can be a great opportunity to pivot. After all, if your goal is to build a lasting, sustainable company, then you need to find a way to be essential, not just profitable. When you're essential, you're recession-proof. The key is to find the right niche, and that starts by having an honest conversation about where you are as a company, even if sales are strong. Look at the top competitors and laggards—are you better off going head-to-head and splitting profits, or does it make more sense to niche down for the chance to lead in a different market? This is the moment to explore those scenarios.
Don't Neglect Marketing
One of the first budgets to be cut during a recession is marketing, viewed by many as "non-essential" compared to other functions. This is a mistake. Put another way: Your brand must remain relevant. Instead of hitting the brakes completely on marketing, try refocusing your strategy. What are your core KPIs? Where are the hyper-engaged, loyal user bases and how can you get creative using new methods or channels?
The Last Word
Markets can turn on a single headline nowadays, but this downturn will likely end as all others have. The question is, what position will your company be in when it does? Until then, be a thermostat.
Click here to read the full article in original formal on Forbes.com