Late last month, I attended the Global Pet Expo 2020 in Orlando, FL. With nearly 7,000 exhibitors, this year's expo was one of the largest yet, and it has been impressive to watch the event grow over the years — the live pets are a nice touch, too. 
As the first investors in Chewy in 2013, Volition has seen rapid change in the pet space, with digitally-native disruptors plugging into an extremely loyal customer base to transform the industry. As regular attendees of the Global Pet Expo, we've seen many trends emerge over time, but this year's conference revealed a few that were particularly unique:
Health Concerns
Some health news rocked the pet world in 2019, when the FDA reported links between specific diets and dilated cardiomyopathy (DCM), a condition which most commonly affects larger dog breeds. Many pet foods labeled as "grain-free" contain a high proportion of lentils, peas, other legumes, and potatoes. According to the FDA, a high percentage of breeds previously unknown to be predisposed to DCM developed it after eating a diet composed of such ingredients.
With the condition being severe, and, in some cases, fatal, the news was very disconcerting for pet owners who were understandably confused as to what diets and brands were safe for their dogs. There is a wide range of diets available to dogs, such as dry, keto, raw, freeze-dried, frozen, and more. The "dry" diet was linked most frequently to DCM cases, and certain brands such as Acana, Zignature, and Taste of the Wild took a significant hit.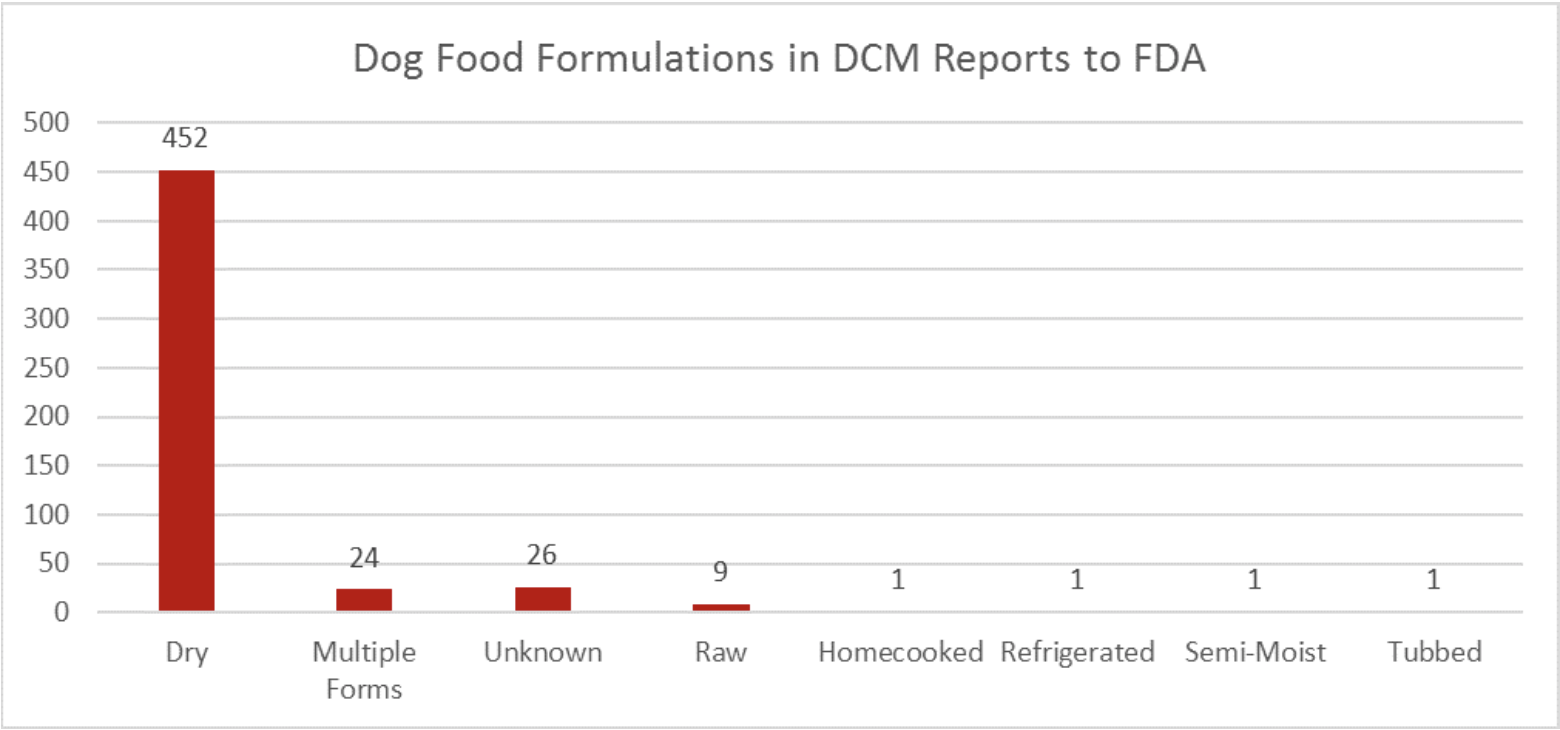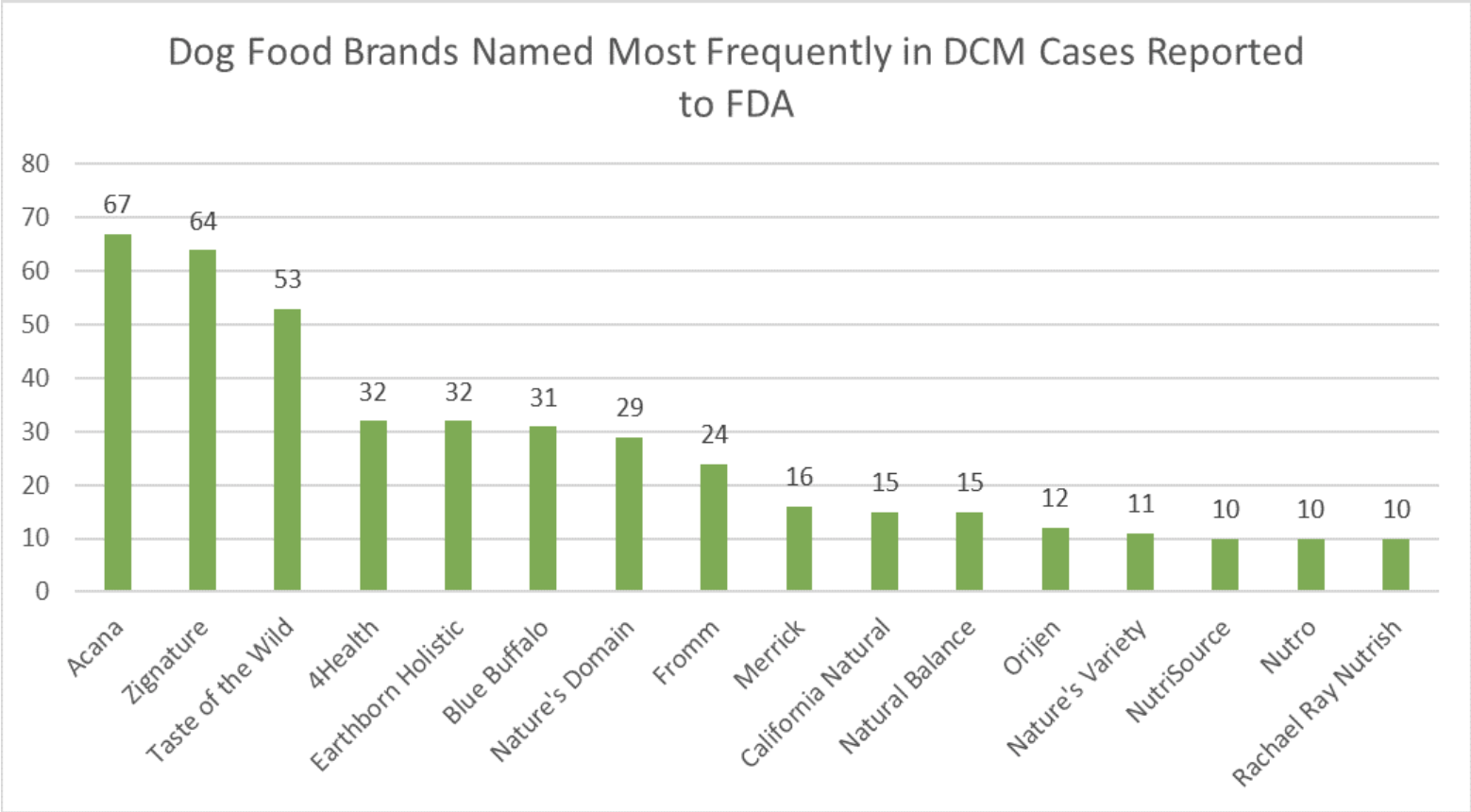 Pushing Protein
These health concerns have created a resurgence of grain-friendly products, including FirstMate's Grain Friendly line, Blue Buffalo's Life Protection formulas using brown rice and oatmeal, and Diamond Naturals' rice formulas. Recommended formulas contain an above-average meat content and limited plant-based protein, which might push the industry into potentially pivoting permanently away from plant-based trends as pets continue to react to such diets. 
Many brands are now pushing full protein lines, such as Tucker's Raw Frozen and Purina ProPlan, which utilize your choice of fish, beef, chicken, or other protein sources in a nutritionally balanced profile. Rather than being prescriptive with a diet, these brands rebounded by trying to offer more variations that could potentially work for pets. This approach comes with the added benefit of reducing the risk of a single point of failure from one hero SKU that may have some unforeseen health consequences. 
Diversifying Offerings
Relatedly, we saw heritage brands that previously sold just canned or dry pet food start to expand their product sets by adding formats they didn't have before, such as Hound & Gatos adding dry pet food where they previously offered a mostly canned product line.
We often see that expanding SKU count and offering more choices to consumers gives brands a leg up against competitors who remain static and overly reliant on a single product or formula to capture future consumer preference.
Conclusion
A pet food brand that is not dependent on a single formula, diet, or format is more defensible in the long run than one that is merely capturing a short-lived moment. As we saw with Chewy, pet owners love a company with a wide range of product offerings and a focus on customer service that quickly reacts to their suggestions and needs.
In the aftermath of the DCM scandal, pet owners are looking for variation from brands in food formulas and diets to mix up what they feed their pets. Rather than sticking to a singular focus, brands should diversify their portfolios to provide the most comprehensive diet options for every pet.
FDA Investigation into Potential Link between Certain Diets and Canine Dilated Cardiomyopathy