Sean Cantwell is a managing partner at Volition Capital, focusing primarily on companies in the Software and Tech-Enabled Services sectors.
Nobody likes to be corrected—you can get defensive, embarrassed and start to doubt yourself. Founders are especially familiar with this feeling, and a big part of the job is to "keep your head when all about you are losing theirs."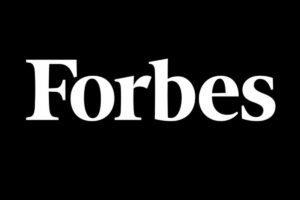 Markets move in cycles. The current market correction has happened before and will happen again. Corrections occur when a major stock index drops by more than 10% (but less than 20%) from its most recent high and prices revert back to their longer-term trends. Data shows that a correction of at least 10% has happened about once every 19 months on average, dating back to 1928. You learn a lot during each period and institutional systems are made stronger, but that doesn't make the situation less painful or scary.
Historically, corrections (and the bear markets that can follow) have lasted just a few years, sometimes ending abruptly. While that's reassuring in hindsight, the sheer abundance of information, analysis and advice—from armchair investors on social media, to panicked pundits on cable news—can be dizzying. Each day, people are told things will get better, or far worse.
Blocking Out The Noise
As with most investment decisions, your market correction strategy comes down to how much risk you're willing to accept. Some see opportunities to take chances, while others pump the brakes. Part of being a founder is inherently risky, but that doesn't mean you shouldn't also be operating on sound principles.
Here are a few strategies for founders to consider during this market correction:
1. Maintain Financial Discipline
Market corrections can be tremendous buying opportunities since each one has always been followed by a subsequent bull market rally. But act too rashly and you could invest in the wrong areas or develop some bad habits. Keep a few things in mind before making any moves:
Prioritize capital efficiency

. Now is the time to keep an even closer watch on the coffers. By studying the long-term implications of each investment, you can avoid burning through cash or overspending.

Valuations are much lower

. Companies with 30x revenue multipliers achieved that position when loads of capital flooded the market. Those days are over, and deal volume in private markets is way down. Investors are now moving at a more measured pace, and founders need to readjust expectations to match market realities.
2. Rethink Sources Of Funding And Growth
Persistently high inflation, interest rate hikes by the Fed and overall global unrest from geopolitical conflict have contributed to a major slowdown in lending. Companies that depend on outside funding are more vulnerable during times of uncertainty, and founders would be prudent to instead consider a few other options:
Use customer cash to finance growth

. Rather than courting investors that will expect regular returns, funding your company on customer revenue can be a more effective method of managing access to capital. Put another way, in times of change, it's best to only spend what you know you can afford. Also, companies that resist outside funding usually receive higher valuations (see next point).

Work on achieving sustainable revenue growth

.

 

Until recently, top-line growth was paramount, irrespective of losses. Now it's all about sustainable growth, and it's become really hard to raise capital or pursue any financing without a path to profitability. Take a look at the Rule of 40 Index, a popular metric used by SaaS and tech companies that says a company will command a premium valuation if its year-over-year growth rate (added to its free cash flow rate) equals 40% or higher. Investors don't want to take financing risks, so it's especially important for companies and founders to be aware of the trade-offs they're making between revenue growth and profitability.