By Dave Gordon 
The COVID-19 pandemic and lockdowns completely upended businesses large and small across every sector. Consumer sectors like retail and travel were hit especially hard, and even as lockdowns lift and the economy inches towards recovery, consumer sentiment and behavior will be forever changed. We sought to understand this shift in our Consumer Sentiment Study in April.
While global consumers and the companies that sell to them have been broadly impacted, many experts have speculated that B2B software as a sector has been more sheltered from the effects of COVID-19, as they sell to more stable payers with go-to-market motions that can more quickly adapt to a digital-first environment.
Moreover, the overall acceleration of digital transformation and the move to business-led IT wrought by the pandemic has B2B organizations at an inflection point according to McKinsey. This new reality will fundamentally alter the value proposition and technology orientation for many businesses moving forward — and software will continue to play a significant role in this next phase of digital transformation across all areas of operations from sales & marketing to R&D, to finance, to cybersecurity.
To shed some light on the current state of the B2B software market, Volition Capital conducted a survey of CEOs and founders of growth stage, privately held B2B technology businesses to better understand the impact of COVID-19 on their business and to gauge their personal outlook for the challenges and opportunities for H2 2020 and beyond. We will dig deeper into these takeaways in follow up posts.  
KEY TAKEAWAYS
MOST B2B SOFTWARE COMPANIES ARE PESSIMISTIC ABOUT THE BROADER ECONOMY
50% of respondents felt pessimistic about the broader economic outlook over the next 12 months. The most pessimistic were those serving Education (68%), Retail (61%), and Real Estate (67%). 
SALES CYCLE AND GROWTH SLOWDOWN
48% of respondents said that increasing sales was their company's biggest challenge in the face of COVID-19. 62% of respondents say their customers have reduced IT budgets, and 67% have seen a slowdown in their sales cycle. Generally speaking, sales for companies with lower price point offerings are doing better than sales of companies with higher price point offerings. The only companies that saw an overall acceleration of sales were those with average annual contract value (ACV) less than $1,000. Growth forecasts similarly shrunk. Prior to COVID-19, the average ARR growth forecast for 2020 was 53%, but now revised forecasts sit at 34%. 
REGARDLESS, MOST COMPANIES ARE OPTIMISTIC ABOUT THEIR OWN OUTLOOK
Only 15% felt pessimistic about the future of their own business. In fact, an overwhelming majority viewed their own prospects for the next year favorably (despite mostly feeling negative about the broader economy), with 38% feeling somewhat optimistic and 31% feeling very optimistic.
MANY PLAN TO INCREASE HEADCOUNT AND MAINTAIN OR INCREASE BUDGETS
A surprising statistic is that almost 60% of companies plan to continue increasing headcount over the balance of 2020. While many departments will see small or no change, a high percentage of companies expect to increase headcount in Sales & Marketing (54%) and Research & Development (53%) in particular.
Additionally, a vast majority of respondents do not plan to change their own IT budgets in 2020, and, in fact, 17% plan to increase budgets in Cybersecurity, 25% plan to increase budgets in Sales & Marketing, and 31% plan to increase budgets in Research & Development.
THE SUDDEN SHIFT TO WFH HAS LONG TERM IMPLICATIONS
While an average of over one-third of employees worked remotely prior to COVID-19, B2B software businesses surveyed expect that number to nearly double for the foreseeable, with 61% of employees expected to still be working remotely in 2021. This has long term implications for the future of work, and 26% of companies are in the process of transitioning to, or already are, remote-first organizations.
A NEW NORMAL?
Surprisingly, while the "new normal" is a commonly used phrase these days, only 8% of respondents believe that they are experiencing a fundamental realignment in the prospects for their own businesses. Most respondents (55%) believe that the economic environment will return to normal for their business before H1 2021. A further 12% believe their business has not been impacted at all. 
Even if some companies claim that it is business as usual, like all industries, the B2B software market at large has felt the effects of COVID-19. While many other industries face a new normal, B2B software companies are uniquely positioned to benefit from the digital transformation that was accelerated in the wake of COVID-19. In many ways, the new normal for others is the reality that B2B software companies have been predicting for years. The necessity of adopting digital solutions has only become more pressing and could be fueling their optimism for the future.
Methodology:
20K population
121 Respondents
Confidence level: 95%
Margin of error: 9%
Sign up for our mailing list to get Volition Viewpoints in your inbox:
[hubspot type=form portal=7228887 id=7c89f4bd-066c-4200-bdd2-9f25db71380c]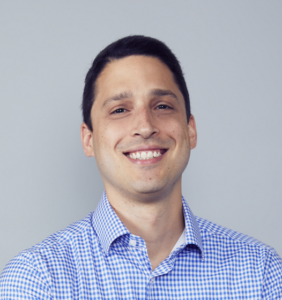 Principal
Dave Joined Volition in 2010 as an Associate, subsequently going on to develop his investment approach at the Wolfson Group and Catalyst Investors before returning to Volition in 2018 to help lead the software and tech-enabled services team.
Connect with Dave: