At Volition, we have kept a close eye on the unprecedented growth in the e-bike space globally in recent years. One of the driving factors is the decreasing cost of batteries through tech advancements and production increases. According to the Union of Concerned Scientists, lithium battery costs decreased 70% from 2010 to 2016. Clean technology research firm, Guidehouse Insights, expects global lithium cell prices to continue to drop another 60% from 2020 to 2030. Lower battery costs have decreased costs of production of e-bikes (batteries = 20%-30% of total cost of e-bikes), which has led to an influx of thousands of new e-bike manufacturers in the market. An increase in the supply of bike brands lowers prices and therefore, results in an increase in consumer demand.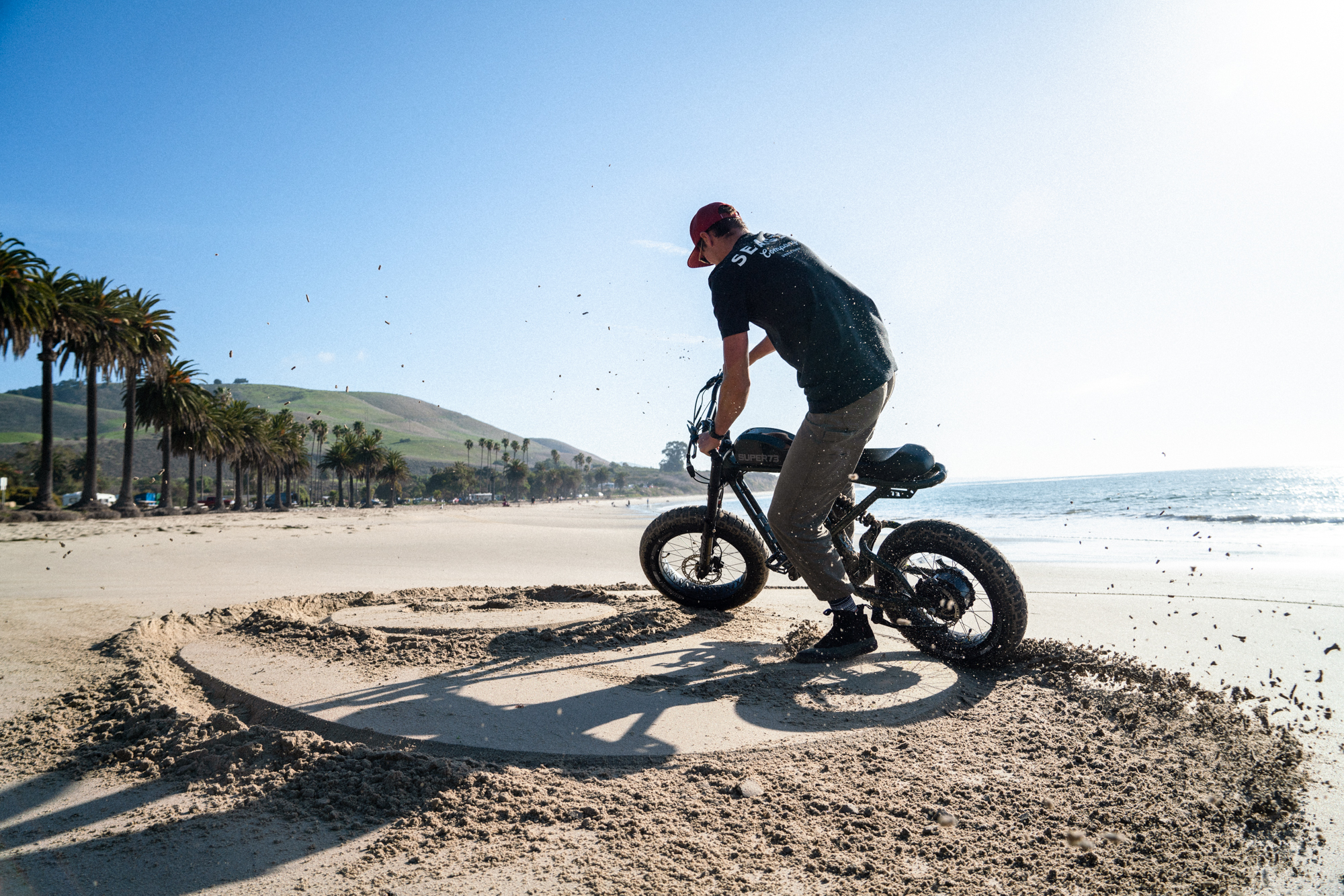 However, the rate of adoption has not been consistent across regions. Europe and Asia are much more mature e-bike markets compared to the US, with e-bikes flooding the streets and often considered a standard mode of transportation. 
For market diligence on Super73, we elicited the help of e-bike industry expert Ryan Citron at Guidehouse to provide insight into the number of e-bikes to bikes ratio (ebike:bike), which we used as our metric to assess the e-bike gap over time. According to Guidehouse (who also utilizes historical sales data from Bike Europe and CONEBI), the U.S. trails Europe significantly today – Europe is 1:4, with countries such as the Netherlands and Belgium at 1:1, while the U.S. at 1:35. The prediction is that this gap will narrow over the next decade for the following reasons:
Further, the e-bike market growth is driven by the virality of the product: more e-bikes in circulation = more demand for e-bikes.
The convergence for e-bikes is already happening
We are already seeing signs of growth within the U.S, with our e-bike:bike ratio increasing from 1:200 in 2015 to 1:35 in 2020.
Favorable regulatory trends for e-bikes in the U.S.
Up until recent years, laws around the definition of e-bikes were very outdated and unclear. Questions included: Should e-bikes be regulated as motorized vehicles or as traditional bikes? Where are they allowed to be ridden? And at what speed? The list goes on and on…
Understanding these challenges, PeopleForBikes, a national bike trade association, started making big moves in 2015 and increased their focus on improving transparency in e-bikes laws across the U.S. They created a 3-tier classification system, which properly regulates e-bikes based on their max assisted speed, and since then 28 states have passed laws defining electric bicycles as bicycles within their traffic laws. Morgan Lommele, Director of State and Local policy at PeopleForBikes, says, "We have legislative campaigns ongoing in about 17 other states. I am hopeful that they will reach 40 by the end of 2021." Increased clarity around e-bike rules are driving both the supply and demand sides of e-bikes.
Government subsidies for e-bikes at local and national level
Increasing investments in infrastructure for e-bikes
Increasing awareness around health benefits and use cases for e-bikes
In our survey of U.S. e-bike riders, we found that riders are increasingly treating e-bikes as their standard mode of transportation.
There has been increased awareness in the health benefits and use cases of e-bikes. Research shows that nearly 50% of the trips taken in the U.S. are within a 20-minute bicycle ride, and nearly 25% of such trips are within a 20-minute walk. Further, ~90% of public transportation trips are accessible by walking or bicycling. In fact, in our survey of U.S. e-bike riders (conducted by ROIRocket), we found that riders are increasingly treating e-bikes as their standard mode of transportation. 
They appreciate the many potential benefits that e-bikes have to offer versus alternatives (e.g., car, regular bike, walking, etc.) and use their e-bikes frequently (30% ride daily) across a variety of use cases (e.g., recreation, personal errands, exercise, commuting to work, etc.).
A Strong Case for e-bikes
All these trends give us reason to believe that the e-bike gap will narrow versus Europe in the next decade. While we aren't betting on the U.S. reaching European adoption levels given the unmatched bike culture in the region, industry experts predict the U.S. to reach 1:5 versus Europe at 1:2 by 2030. We're gearing up for a fun and electrifying sprint ahead!
COMMENTS & DISCUSSION BELOW: