Excerpt of Larry Cheng's Q&A with Aiden Ryan for The Information, March 9th, 2022.
The Information:

Are you planning to start investing in crypto or blockchain companies?
Volition Capital's Larry Cheng:
We've made a concerted effort to learn over the last year about everything crypto. And in part it's because the dynamics are relevant to some of our portfolio companies. But it's [also] really trying to understand the foundational shift in how the entire internet works and how you and I and others engage with the internet.
I certainly went in skeptical. I started like many as the guy who would say, "Oh, wait, an NFT is like a glorified JPEG. Why is it trading for a million dollars? That doesn't make any sense." And then as you start to understand and unpack NFTs in the broader landscape, you can understand why they're very valuable.
I like to think of the image of an NFT, in some sense, as the box for the product. You kind of have to open the box to see what's inside. And what's inside can be really valuable. It's a smart contract that gives you certain governance rights and community access and those types of things. So I have arrived at the belief that this is the beginning of a fundamental shift in how the internet works.
There are all sorts of problems. There are security problems, there are user interface problems, there are super high costs, gas fees and so on. It's incredibly complicated and there's a lot of fraud. It's got all of these problems, Yet, people are flowing into it with their capital and with their time and their energy. And I think that's actually the validation.
The Information:
What are you thinking of next for the firm and potential investments in crypto?
Larry Cheng:
We tend to think about the world, in investment practices, as solving problems. And so what are the problems in crypto today? Exorbitantly high gas fees. So we're looking at all of the mechanisms — which can be anything from mining capacity to Layer 2 technologies — to sort through gas fees and make that simpler.
It's really hard to mint an NFT and know what you're doing. Are there technology platforms to aid with that, or can technology-enabled services companies aid brands who want to launch NFTs? How to manage a DAO? It's decentralized. There's all these governance dynamics. What are the tools and ecosystems to enable that to happen?
The Information:
Should we expect to see investments from the firm in crypto and Web3 sometime soon?
Larry Cheng:
I think it's entirely plausible. We're certainly learning about it. I don't know that we would actually buy into a cryptocurrency — that's outside of our mandate. And I'm not sure that we would be directly buying into NFTs and so forth through our fund. But enabling a technology platform to help solve some of the core issues — if we saw the right scenario emerge — we would certainly look at that part.
Click here to read the Full Q&A article on theinformation.com.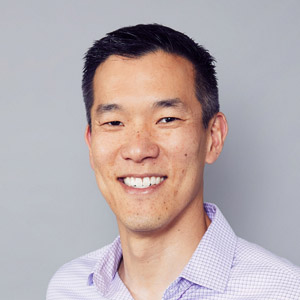 A founding partner at Volition Capital, Larry focuses on investment opportunities in transactional Internet applications, e-commerce, digital health, and next-generation consumer brands.