A few weeks ago, a few members of our team sat down for a brainstorming session. Our goal was to come up with ideas for a series of blog posts that would showcase our deep expertise in the beauty industry – expertise that isn't necessarily reflected in Volition's portfolio today, but which our team is proud to have honed through over a decade of collective experience working with top beauty companies.
The first question we are usually asked as investors when we reach out to a beauty brand is whether we have real domain expertise in the industry. It's the right question, and we understand why companies ask. Beauty is its own animal. Arguably more so than any other consumer category, beauty has a unique combination of industry-specific platforms, influencers, content codes, distribution channels, and buying behaviors that must be understood.
Even more importantly, beauty is not a monolith. Makeup, skincare, fragrance, hair care, hair color, body care, nail… each category has distinct nuances. Blurring the lines can be a genius way to differentiate a brand (Briogio's brilliant "skincare as haircare" approach comes to mind), but this only works when it's done with intention.
As the CEO and/or Founder of a Beauty brand, you absolutely need to be working with investors who have a deep appreciation of these subtleties. And frankly, it's up to us to prove to you that we have that knowledge. So, that's why we're here. We wanted a way to be able to share where our heads are at when it comes to beauty investing.
Introducing Volition Beauty Con-Fessionals
The beauty industry has gone through a lot of transformation in the past decade, and each evolution has come with its own catchphrase. The emergence of brands sitting in between luxury and mass price points led to the rise of "masstige" beauty. 
Taking a page from Zara and H&M's playbooks, brands like NYX and ColourPop shortened product development cycles and pioneered "fast beauty." Cutting through the jumble of natural, green, and organic, "clean beauty" has emerged as the industry's preferred standard to signify the elimination of specific ingredients. Investors and others have written many fantastic articles on each of these trends.
We feel like we have something new to add to the conversation. The shift that we believe is most impactfully re-writing the rules of beauty today is the blurring of two sales models that for decades have been staunchly separated: professional and consumer distribution channels. The result is the rise of a fascinating cohort of beauty brands that have found a niche in both worlds. The implications are staggering… and arguably the most disruptive force in the industry since the rise of e-commerce.
Naturally, we needed a catchphrase of our own to coin this trend. Enter "con-fessional" brands – a hybrid of "consumer" and "professional." These are the brands that are defying industry standards: bridging the gap between retail and salon experiences, working with the industry's top artists and stylists alongside TikTok influencers, and spreading their marketing dollars everywhere from salons and industry events to Amazon and Netflix. 
We're excited to use this series to share examples of brands that are executing on this strategy flawlessly, and why we think they're important.
Who We Are
Susie Harbour, Mary Kate Marino and I make up Volition's beauty investing team. We wanted to share some background on our respective experiences in the industry.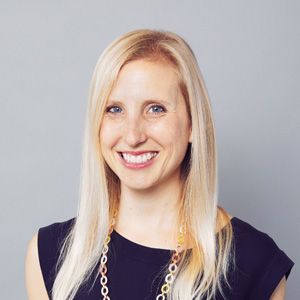 Vice President
Susie@VolitionCapital.com
Susie joined Volition Capital in 2018 to help lead the firm's consumer investing effort. Susie previously worked at Yellow Wood Partners, a consumer-focused private equity firm specializing in beauty and personal care. While there, Susie focused on partnering with emerging consumer brands sold primarily throughout traditional retail channels such as Ulta, Target, and Walmart. She has experience assisting brands with retail strategy as well as supply chain optimization. Prior to Yellow Wood, Susie worked at Putman Investments covering public consumer companies across CPG categories.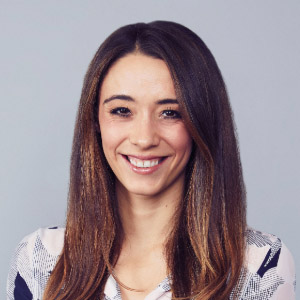 Senior Associate
Claude@VolitionCapital.com
Prior to joining Volition Capital, Claude worked at L2 Inc., a digital strategy consulting firm acquired by Gartner (NYSE: IT) where she managed the company's beauty portfolio. She advised clients including L'Oréal, Estée Lauder Companies, Shiseido, Unilever, J&J, Coty, Sephora, and ULTA on e-commerce strategies and tactics to unlock growth globally. Claude has deep experience monitoring the beauty landscape for disruptive trends and brands, and formalized a framework known as the "Indie Index" to inform M&A. She has also advised on Amazon strategies to dozens of beauty brands.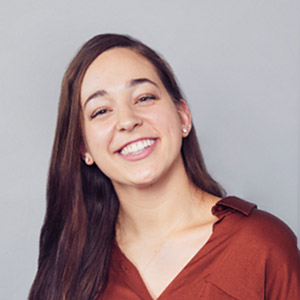 Associate
MaryKate@VolitionCapital.com
MK joined Volition in 2017, serving as the first dedicated member of the growing internet and consumer team. MK sourced Burst Oral Care, a Volition portfolio company in the personal care space. She spends her time identifying interesting consumer and internet sectors and brands and finding ways Volition can help to support the next generation of leading consumer companies. Over the past two years, MK has spoken to over 150 founders of emerging beauty companies in categories ranging from ethnic to sustainable to personalized beauty.
Over the course of a series of blog posts, we'll each "con-fess" to some of our favorite brands, trends and tactics in the industry. Please reach out with your thoughts – we'd love to hear from you.