By Austin Goltz
In a previous blog post, we've highlighted how consumer brands can build an effective Amazon strategy. Yet COVID-19 has fundamentally altered the context in which every consumer brand operates. Founders of emerging brands are facing a dilemma: with brick-and-mortar operations only just now beginning to reopen after over months of lockdown, brands that were hesitant to use Amazon in the past have been forced onto the platform to get their products to consumers.
Amazon is undoubtedly an incredibly powerful go-to-market tool, but the ways in which it can limit brand ownership of customer relationships and data persist. If you're an emerging product brand that is considering the move to Amazon, here are some questions you should ask as we move towards a new normal: how extensively has Amazon benefited from the lockdown, what has this meant for brands like me, and how will consumer brands continue to leverage Amazon as we reopen the economy?
The Amazon Behemoth
Q1 2020 was historically good for Amazon. Its $36.7 billion in net sales from online stores, due largely to the COVID-19-related bump in March, jumped 25% year-over-year (YoY). This was its highest YoY sales growth in over three years in what is traditionally one of its slowest growth quarters. This is in spite of the various restrictions placed on non-essential products and limitations imposed on third-party merchants sending these products to Amazon's warehouses. 
As Amazon shifts to meet the increased demand, Jeff Bezos has signaled that he intends to invest billions of dollars to provide employees with personal protective equipment and adjust operations to satisfy social distancing requirements. Amazon is now poised to not only meet the current demand, but also satisfy future demand by keeping workers healthy.
The Continued Shift to Amazon 
 Amazon's growth has come at the expense of small businesses. According to a survey by Main Street Alliance, more than half of small businesses have closed and 80% have had to let go of staff. Even for stores that are not closed, traffic is limited. Their customers are turning to Amazon.
Reluctantly, the brands that have traditionally supplied brick and mortar stores are turning to Amazon as well. Amazingly, 45% of all brands before the pandemic did not sell any products on Amazon at all. Brands that have avoided Amazon's margin compression for years are now scrambling to get their products on the platform. For instance, Michigan-based Geckobrands, which has sought to limit its Amazon offerings in favor of other channels, now sells 50% more of its products on the Amazon. 
Amazon's Strengths
As we've profiled before, many brands prefer having more control over their products, customer relationships, margins, and data. Yet, Amazon isn't necessarily an enemy. Outside of the COVID-19 context, having a presence on Amazon can be necessary for brand protection. The Amazon Brand Registry helps brands that sell on Amazon remove products that infringe on their own.  
Despite margin compression, there is still good money to be made on Amazon. According to the Jungle Scout's State of the Amazon Seller 2020 Report, "nearly 3/4 of Amazon sellers (74%) earn more than $1K/month in sales. A substantial 39% see more than $10K/month in sales." The Report goes on to highlight that nearly two-thirds (67%) of all sellers are profitable within a year and 86% are profitable within two. 
For first time sellers, time and money are their two biggest considerations, especially as they scramble to shift their products online during COVID-19. Luckily, Amazon can be cheap and fast for launching new products. 59% of sellers spent less than $5,000 to launch their business and 60% had it up and running within three months. Even more importantly, 57% of sellers spent less than 20 hours per week maintaining their Amazon business.  
How Many Consumer Brands Will Stay?
As more consumer brands shift towards Amazon out of necessity in the short term, the question is how many will stay? Amazon is a consumer-first business, so sellers need to be aware that Amazon will always prioritize consumers over brands. However, the platform is important enough that 92% of sellers plan to continue selling on Amazon through 2020, and 80% wish they had started earlier. 
Brands should always consider an omnichannel approach to balance control over their brand and customer relationships with Amazon's massive audience and distribution capabilities, but this is infeasible for many brands that have had to quickly get their products out there during COVID-19. As new consumer habits form ⁠— something we describe at length in a post about our Consumer Sentiment Survey ⁠— it will be difficult for many of the brands that are now on Amazon to get off when things return to normal.  
If you're interested in this topic, make sure to register for our webinar "Should Emerging Consumer Product Brands Sell on Amazon?" Join us on Thursday, May 21 at 1:00 pm ET to hear how two emerging product brand leaders are navigating (and succeeding) on Amazon.
Sign up for our mailing list to get Volition Viewpoints in your inbox:
[hubspot type=form portal=7228887 id=7c89f4bd-066c-4200-bdd2-9f25db71380c]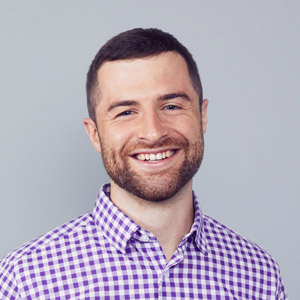 Analyst
Austin joined Volition Capital in 2018 and is responsible for sourcing and evaluating new investment opportunities in transactional Internet and consumer product companies. He's primarily focused on e-commerce, travel, and shipping & logistics.
Connect with Austin: