Good Morning!
Yesterday, Volition announced a $15 million Series A investment in Aditude, the ad operations technology platform.
In today's edition of the Volition View, we will be featuring a Q&A with Aditude Founder & CEO, Jared Siegal. Also below, you will find links to the press release and the "Why We Invested Piece" authored by Principal Jim Ferry.
Inside:
Deep Dive: Interview with Aditude CEO Jared Siegal
Portfolio Media: Creatio's New HQ Featured in Boston Globe
Market Perspective: VC Investment Across Sectors in Q2 2023
Portfolio News: Black Kite, Pramata, Zenarate, hackajob
Portfolio Fun: Barnsley FC x US Mobile
Let's Dive In!
DEEP DIVE
Interview with Jared Siegal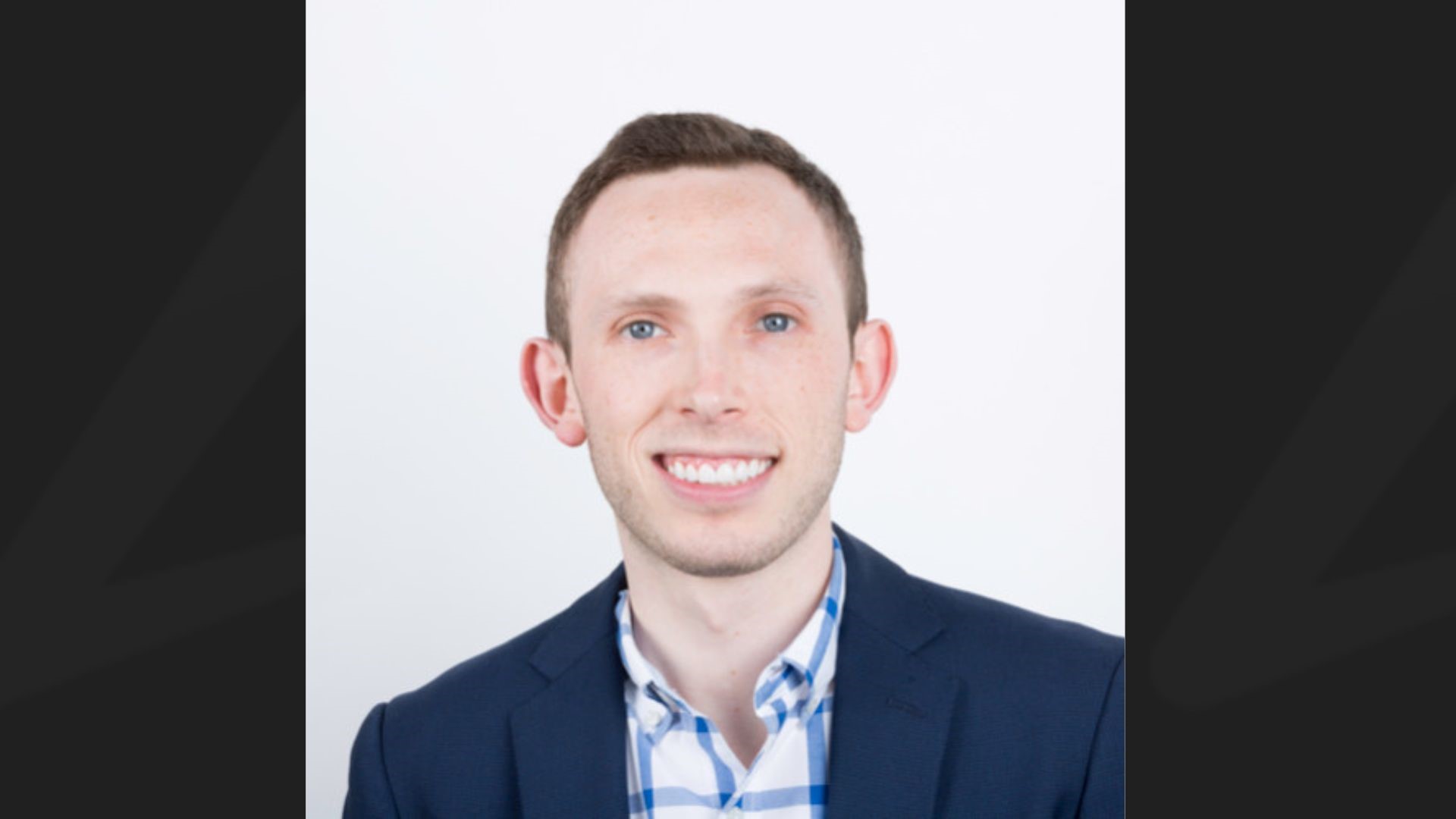 The interview with Aditude CEO, Jared Siegal (pictured) was conducted by Volition Content Associate Alan Soclof
Alan Soclof: Hey Jared. Thanks for the time this morning. Why don't you start off by telling us a little bit about Aditude and what makes you a differentiated offering in the market?
Jared Siegal: Certainly. We're an advertising operations technology company which means that we build out proprietary technology to facilitate all different aspects of ad operations. Simply put, if you're serving ads across your website, working with us would make your life infinitely easier. We built tech that allows us to run a cloud-based auction designed to select the highest bid for your website in real time. Additionally, we've built a cloud-hosted layout system that allows ad operations managers to efficiently make changes to their website that previously only developers could do with ease at a fraction of the cost. These two key solutions are complemented by an array of services and support. These extend to both ad operations and development which positions us in a truly unique way catering to publishers within the space.
Alan Soclof: What would you say really differentiates Aditude from its competitors?
Jared Siegal: So we're definitely differentiated for a handful of reasons, but the key way we separate ourselves from many of our competitors is that we're way more focused on the development side of things. Most companies in our space center their attention on the relationships they have with advertisers whether it be programmatic or direct deals. Of course, we value those relationships greatly as well, but our key focus is on improving performance through faster technology and custom integrations with advertisers. In essence, having the best technology is what ultimately is the most impactful for our partners and therefore is our north star. What these technological capabilities allow us to do is help a wide variety of publishers on any platform, including web, desktop app, AMP, across any CMS and so on. While our market is focused on one size fits all solutions, we are hyper focused on the technology solutions for each customer.
Alan Soclof: Looking at the early days of your career, what would you say helped you really give the unique perspective to the ad operations space that helped establish Aditude as the force that it is today?
Jared Siegal: My first job was with Answers.com, and I was really fortunate to be at the right place at the right time. I was the first or second revenue operations hire for the company which was exploding in growth when I joined. What was unique about the position was that they entrusted the ad operations department with a lot of development and product work. So as someone that had no experience in ad tech and certainly had no idea how to code, I began picking up bug tickets and teaching myself. I specifically remember one situation where my entire department went on vacation except for me and of course, things hit the fan. I stayed up for three days straight over the weekend with one developer. Together, we more or less re-did the entire website which helped us generate a lot more in revenue. This was my aha moment, and I knew this is what I wanted to be doing for the rest of my career.
Alan Soclof: How would you say customers have liked the platform's capabilities? How's the traction been?
Jared Siegal: We're seeing explosive growth currently. The first version of our tech, which I built, grew to a seven figure business in just a few short months. It was when we released our "cloud wrapper," our cloud based solutions, that things started to shift to a whole other level.
We only released our first version of our current tech stack in November 2021, so in a year and a half we've become bigger than basically the three next companies combined in terms of ads served. We feel like we are just at the start and with Volition's investment, it will really help us propel forward and offer more to our partners.
Also, some of the specific feedback that we get from publishers is just how fast we move on the tech side. Not only do we code faster, but we are able to iterate and improve things way faster than the competition. We are also one of the only ad companies that provides resources on the service side as well as it is included in our contract.
The final thing I want to highlight is that even though we're a rapidly scaling tech company, every one of our customers has a direct line of communication to us through a private Slack channel. They get to talk to the developers working on their project or even the CEO, CTO, or CFO of our company. This aspect of our business is very unique.
Alan Soclof: What would you say your aspirations are for Aditude?
Jared Siegal: Simply put, we want to be the biggest ad tech company on the planet. We are not going to stop until we reach that goal. As I said earlier, we only launched our first product a year and a half ago. We have a deep pipeline of tools and solutions that we are working hard on that we believe will revolutionize the space. I can't go into more detail on what they are right now, but will definitely keep you in the loop. From a financial side as well, we had a huge year last year and we are tracking to grow by 150% again this year. And then next year we're projecting to do another 250% growth. We think the sky is really the limit for us.
Alan Soclof: I love the energy and attitude! Best of luck Jared, and I can't wait to connect soon.
Jared Siegal: You got it Alan. Thank you.
-The Volition Press
VOLITION MEDIA
Creatio's New HQ Featured in Boston Globe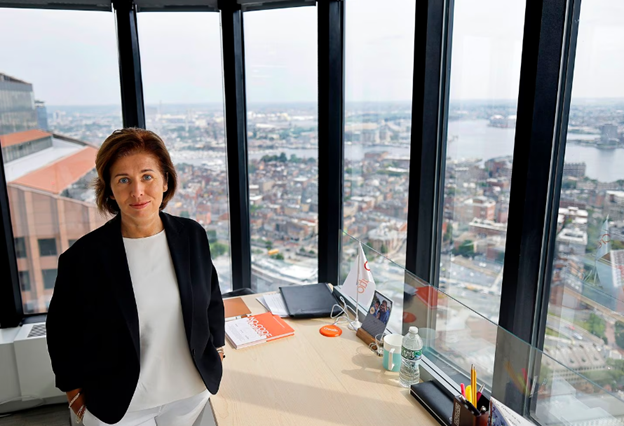 Pictured: Katherine Kostereva at Creatio HQ (Via Boston Globe)
A couple weeks ago, Creatio's new Boston HQ was featured in the Boston Globe. The article highlights Creatio's deep ties to Boston, their push into AI, and how the Company has been hiring successfully in an otherwise difficult macro-economic environment. 

Make sure to check out the full article here
MARKET PERSPECTIVE
VC Investment Across Sector in Q2 2023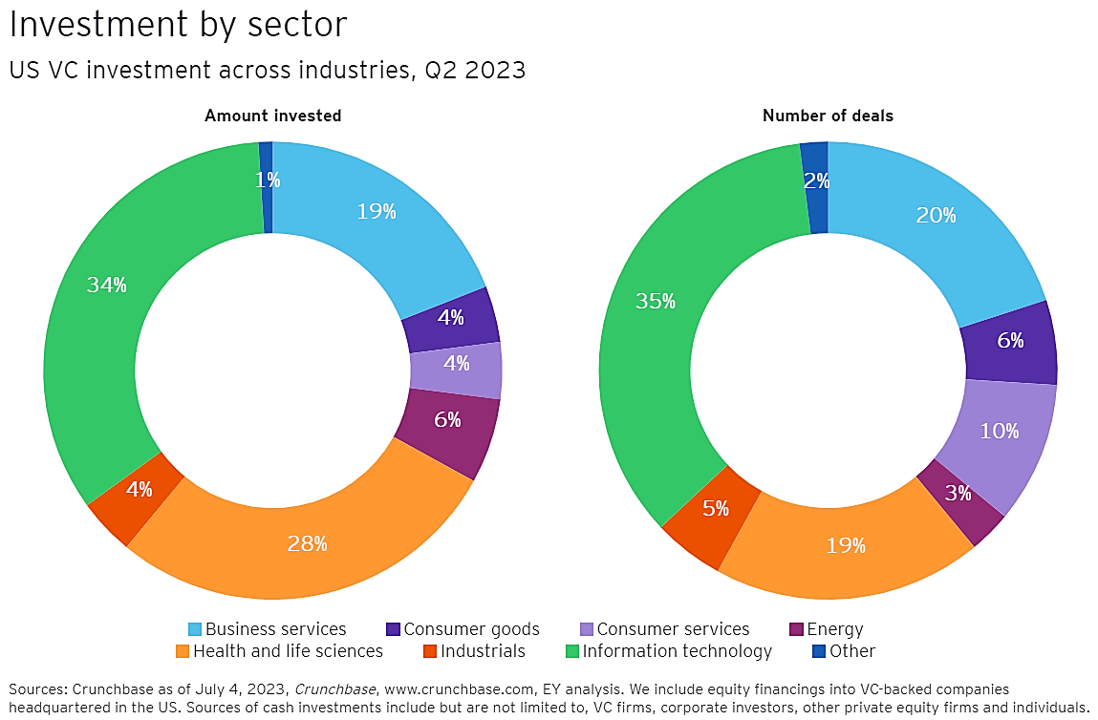 EY recently released an overview on the state of venture for Q2 '23
Information Technology represented the most invested in industry both from an amount invested and number of deals perspective. 
Health & Life Sciences represented the second most amount amount of capital invested, but the third most in number of deals as Business Services had the second most amount of deals. 
PORTFOLIO NEWS
Black Kite, Pramata, Zenarate, hackajob
PORTFOLIO FUN
Barnsley FC x US Mobile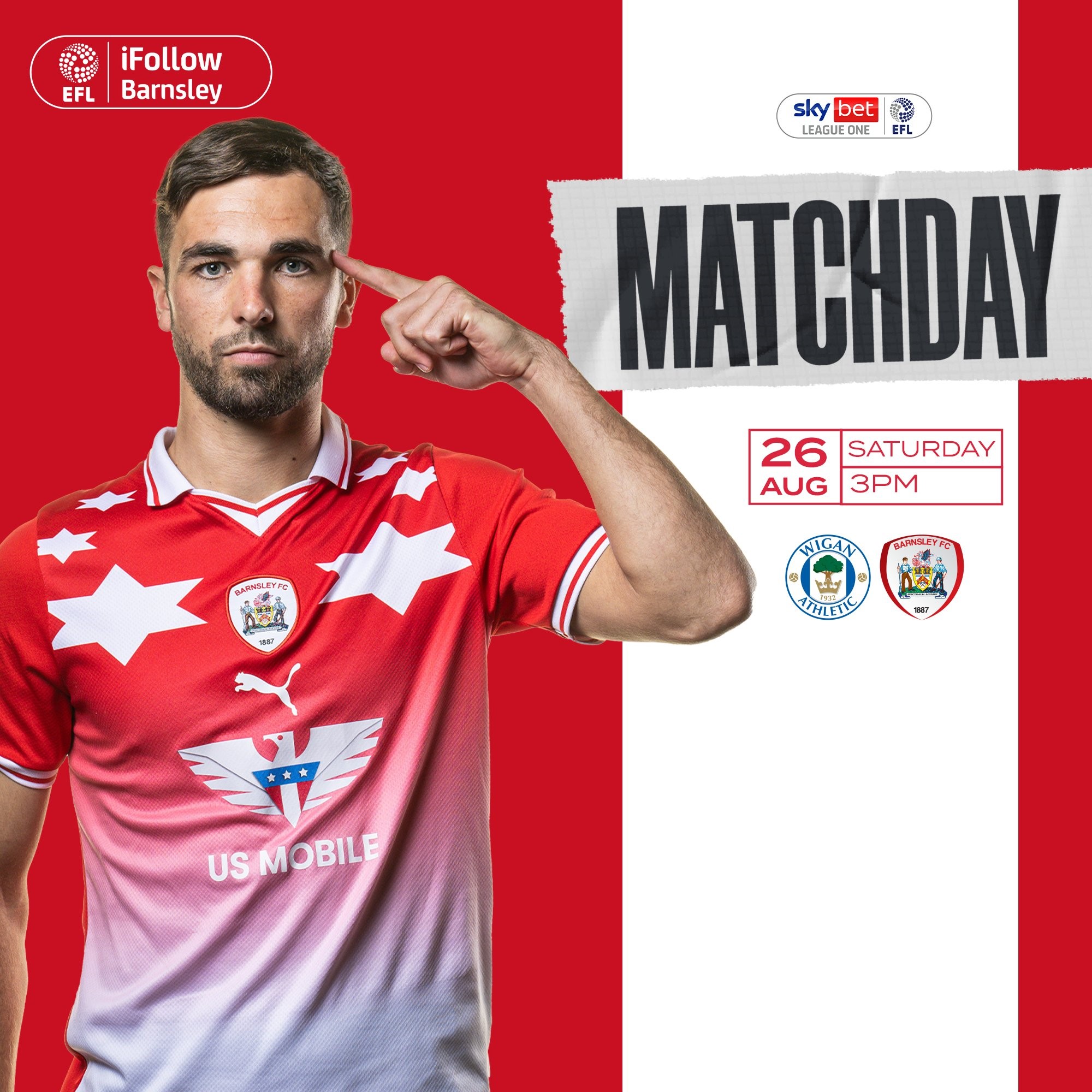 Barnsley FC, proudly sponsored by US Mobile, emerged victorious in their latest match against Wigan Athletic, securing a commanding 2-0 win!
Thanks for the read! We would love to hear what you think, so feel free to send us an email  if you would like to chat.
-The Volition Team
DISCLAIMER
The views and opinions expressed herein are solely those of the author and do not reflect the views or opinions of Grove Collaborative or its affiliates. The author does not guarantee the accuracy or completeness of the information provided in this document. You should not treat any opinion expressed herein as a specific inducement to make a particular investment or follow a particular strategy, but only as an expression of the author's opinion. All information provided is for informational purposes only, and shall not be relied upon as personal financial advice. Any reference to a specific investment strategy is only to assist in learning, and shall NEVER be relied upon when making future investment decisions. Except where otherwise indicated, the information provided herein is based on matters, opinions and views as they exist as of the date of preparation and not as of any future date, and the author undertakes no obligation to correct, update or revise the information in this document or to otherwise provide any additional materials.
The author and the author's affiliates may currently have long or short positions in the securities of certain of the companies mentioned herein, or may have such a position in the future (and therefore may profit from fluctuations in the trading price of the securities). To the extent such persons do have such positions, there is no guarantee that such persons will maintain such positions.
Investments in securities involve the risk of loss. Past performance is not indicative of future results. Neither the author, Volition Capital, Grove Collaborative nor any of their respective affiliates guarantees any specific outcome or profit. You should be aware of the real risk of loss in following any strategy or investment discussed herein.
Neither the author nor any of its affiliates accepts any liability whatsoever for any direct or consequential loss howsoever arising, directly or indirectly, from any use of the information contained herein. In addition, nothing presented herein shall constitute an offer to sell or the solicitation of any offer to buy any security.