The Activity Americans Miss Most: Going to Restaurants. 
We surveyed 1,000 people and asked them, "which banned activity has had the biggest impact on your life?" 31% of people answered that not being able to sit down at a restaurant has had the biggest impact. "Being able to travel" was a distant second with 17% of respondents. While our list of choices did not contain essentials such as being able to go to work, school, visit friends and family, etc, this is still a big nod to the restaurant industry's ability to bounce back post-Covid-19 and a positive sign for those technology platforms and service providers that support it. 
The restaurant industry, a $600bn market, has been one of the hardest-hit throughout this pandemic and this has had rippling effects throughout the economy. Restaurants employ more than 15.1m people in the US, many of whom have lost their jobs. 86% of sit-down restaurants are independently owned (1) and have limited ability to sustain without revenue. Our study suggests that people do prioritize the experience of going to restaurants and will likely return, painting a brighter picture for these businesses and the service providers such as Toast and Open Table that support them. This also has positive implications for general shopping and entertainment activities as 37% of restaurants are located in or around shopping malls or leisure centers (2).
Although dine-in has been off-limits, takeout and delivery has continued to be allowed in most states, but many of these independent restaurants are not built for this model. This presents a huge opportunity for restaurant technology service providers that can reach these small businesses who will surely want to be prepared next time. Delivery services have seen a meaningful uptick in usage and we see this as a trend that will continue, as people want to support their local businesses while also limiting exposure to crowds. We do see an opportunity, however, for restaurants to become more tech-enabled and digitally focused across the spectrum. For example, Dominos has experienced growth throughout this crisis given its focus on technology and delivery, while others in its peer group have seen sales down 80%+.
While some learned behaviors during this pandemic have staying power, it seems restaurants are more insulated from their direct alternatives. Meal kits and food-at-home centered providers are likely to see softness after a Covid-19 driven bump. Companies like Blue Apron that have seen a surge will likely revert to the mean when restaurants reopen. Other industries that lend themselves more to a digital or streaming alternative such as shopping, gym classes, and church services ranked substantially below restaurants on our study, giving a nod to the restaurant industry's claim to be a safe haven from e-commerce.
We find it interesting that more people did not select salons / barbers as having the biggest impact.  Anecdotally it seems like people are less accustomed to the do-it-yourself model in this industry, but it ranked fairly low in the study. This is likely because of some of the trends we recently wrote about in our Beauty Con-Fessional Blog Series on the merging of professional and conventional products. There are more products available today that complement salon treatment allowing time between visits to be stretched and supplemented.
We hope we can return to "normal" life soon but in the meantime, it has been fascinating to dive into which activities are most easily replaced by their digital peers and which industries will continue on as they were.
(1) MS Research
(2) MS Research 
Sign up to get Volition Viewpoints delivered to your inbox:
[hubspot type=form portal=7228887 id=7c89f4bd-066c-4200-bdd2-9f25db71380c]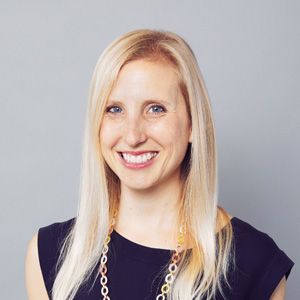 Susie Joined Volition Capital in 2018 to help lead the Internet and Consumer team. Her main focus is on next-generation consumer brands, tech-driven consumer services, and e-commerce platforms. 
Connect with Susie: