Volition Capital is thrilled to announce our analyst class of 2022 as well as the addition of two new team members. Meet the team below: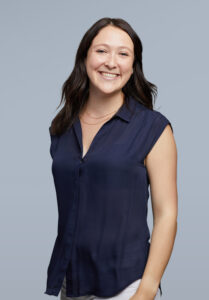 Alexa Gellman – Senior Associate, Internet & Consumer Team
Alexa began her career at BlackRock in New York City, where she spent five years working in various roles across the BlackRock Alternatives business. Most recently, Alexa worked on strategic projects for BlackRock's global Real Estate and Infrastructure investment platform, including sustainability initiatives, operating platform enhancements, business acquisitions and integrations, and development of new investment capabilities. Alexa received a BA, cum laude, from Harvard College in Economics and an MBA with distinction from Harvard Business School.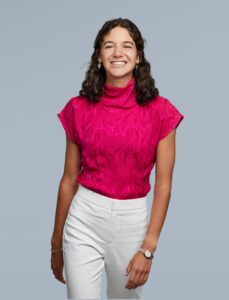 Wells Johnstone – Analyst, Software team
Wells graduated with a BS in Operations Research from the United States Naval Academy in 2022 where she was a Midshipman Supply Officer and a Squad Leader. While at Navy, she was a member of the marathon team and was chosen as the head of the women's team. In 2019, Wells completed Marine Corps Mountain Warfare School in where she studied squad assault tactics, patrols, squad infiltrations, and mountain SEAR techniques.
Meet Wells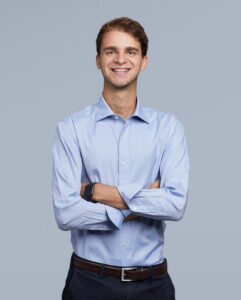 Matteo Palacardo – Analyst, Internet & Consumer Team
Matteo graduated from the McDonough School of Business at Georgetown University with a double major in Finance and Marketing. He served as CEO of Georgetown Ventures, the university's a startup incubator and accelerator club. Throughout his college career, he explored countless industries with various roles such as a Marketing Intern for Nutella, an Operations Intern for FENDI, and a consultant for a startup advisory firm, before finding his passion for venture capital with TDF Ventures, an early-stage VC in Washington, D.C.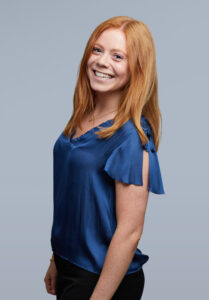 Carolyn Woll – Analyst, Internet & Consumer team
Carolyn graduated from Notre Dame with a B.B.A. in Finance and a minor in Entrepreneurship. Prior to joining Volition, she interned in private equity at Permira and in M&A investment banking at BMO Capital Markets. Carolyn also spent her senior year at Notre Dame working on the growth team for Fox & Robin, an ethical activewear start up.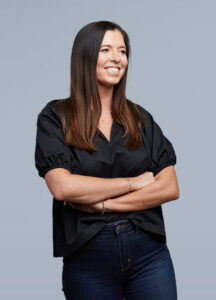 Kelly Barnum – Talent Manager
Kelly graduated from the University of Pittsburgh with a dual degree in Human Resources Management & Marketing. She went directly into the Talent and People space in NYC out of college and eventually moved into the Startup world. At her first Series A, Vettery, now known as Hired, Kelly was one of the early hires on the Candidate Experience team and post-acquisition moved into a leadership position helping navigate through their hypergrowth. At her last role at The Org in addition to being a Director on their Recruiting as a Service team, she co-chaired the Diversity and Inclusion committee.