This is the final installation of a four-part series on the beauty industry. You can read part 1, 2, & 3 here.
In 2018, the 25 cosmetic and beauty retailers listed in Internet Retailer's 2019 Top 1000 saw 4.9% of sales come from e-commerce (1). Yet, the economy is not the same today and social distancing has shifted the way brands are interacting with consumers. As early as the week of March 28, 2020, e-commerce channels accounted for 90% of prestige beauty spend (2). The difference is stark, historic, and laden with challenges and opportunities. 
Beauty in the Social Distancing Economy
COVID-19 has forced consumers to drastically alter priorities in a matter of a few weeks, and rightfully so. Shelter-in-place orders and the closure of nonessential businesses have turned the beauty and personal care industry on its head, and beauty brands have to navigate the challenges of trying to grow or maintain business while sending the right messages to consumers. What matters most? Beauty likely isn't on the top of most consumers' lists, and that is reflected in the data (3).
Unilever, whose largest division consists of beauty and personal care brands, reported flat sales in Q1 2020. Their underlying results are telling of the landscape: dollar sales increased 0.3%, unit sales increased 0.7%, and hair, deodorants, skin care / cleansing, and oral care buoyed the drop in prestige beauty (4). Volition's own conversations with beauty and personal care brands have supported these trends: prestige, high price point, nice-to-have cosmetics brands are struggling more than their wellness-focused hair and skin counterparts. Why put on expensive makeup if you are barely leaving the house? Zoom even has a built-in "touch up my appearance" option. 
It seems prescient now, but we've been watching innovative beauty brands adapt for years with an acute focus on wellness, digital-first experiences, and confidence rather than a total makeover. This strategy has given many beauty and personal care brands the legs they need to stand through the COVID crisis. While none of those factors alone will save a brand, they will certainly help to maintain some level of customer demand. They do not solve supply chain and logistics issues, out-of-stocks, or other unforeseen complications due to unanticipated consumer behavior. Such systems are delicate and are dealing with disruptions from manufacturing to delivery. No one could have predicted the stock-out levels that some personal care brands in grocery and convenience channels are seeing, but the point goes to show the importance of a robust omnichannel approach, ERP system, and supply chain diversification, along with having a brand that resonates with consumers no matter the economy. 
How to Market in a Crisis
Another interesting challenge facing the industry is marketing. How do you talk about the benefits of aloe-infused moisturizer when people have so many more critical issues on their minds? We're fans of messaging like Neutrogena's: "Supporting our heroes facing it all: Learn about how we're supporting #FrontlineFaces and join us in sharing the love." This allows consumers to buy into supporting frontline workers and doing their part to stay healthy. Other brands, like Revlon, have opted for comfort and quality of life, rather than a community-focused approach, with "You don't have to wear makeup. But it helps." It's important for brands to sell comfort, stress-relief, and health now more than ever. The brands who only promise a fun night out stand to struggle as the world refocuses on self-care and care for our communities. 
Oceans of Hand Sanitizer
Preventative products also seem more useful than ever. We may never again see the amount of hand sanitizer consumption growth that we've seen in the last few weeks, but we can safely assume that the baseline of consumers with hand sanitizer pods attached to their backpacks will be higher than before. As more people understand the importance of clean hands, not touching their faces as much, and not spreading germs as easily, more opportunities for product development and reach will emerge. Preventing the spread of germs and reducing one's susceptibility to contagion through taking better care of oneself are no-brainer ways we can prevent disease, and there are products to help us with that. 
DIY Nails and More
Another trend that we've seen is the increase in DIY products. Some surprising high growth consumer categories reflect this: making bread is not that hard once you get that newly essential bread machine (5). In beauty and personal care, rather than the bakeries being closed, it's the salons. You can expect to see at-home hair, nail, and facial categories grow. Furthermore, many DIY brands do not aim to replace the role of a salon, but rather, serve as a quality, cost-effective maintenance tool between salon visits. They make sense in quarantine, of course, but they will also make sense for the wallet and for everyone's busy schedules when the quarantine is over.
The Future of Beauty Innovation?
People are resilient, and we've seen a lot of unexpected good come from our fellow humans in these times. The beauty and personal care industry is also resilient, and we're excited to see what the many innovative existing and yet-to-emerge brands have to offer. A constant focus on health in every sense of the word – community, environmental, operational, and financial – will only make brands stronger.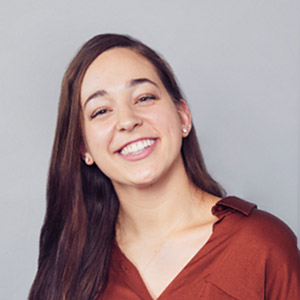 Associate
MK joined Volition Capital in the summer of 2016 for a summer internship and joined Volition full-time in 2017 as an analyst. She was the first full-time, dedicated analyst on the Internet and Consumer team. Today, her main focus is on consumer products and services, next-generation consumer brands, transactional enterprise applications, and internet.
Connect with Mary Kate: