Volition Capital invests in real estate technology and tech-enabled services businesses that are disrupting traditional methods of doing business in both residential and commercial real estate. We see much of the massive market in real estate as still untapped by technology, and we remain excited to continue partnering with entrepreneurs in proptech who have aspirations for greatness.
Why We're Getting Invovled
We're seeing increasingly widespread digital adoption by players across the real estate value chain. Owners, brokerages, agents, buyers, and tenants are leveraging technology not only for internal management and reporting, but for tenant-facing experience management as well,  making solutions more deeply integrated and mission-critical. The potential for more proptech companies to break out is high, and Volition remains focused on identifying the entrepreneurs and companies with the highest breakout potential.
Our prior experience backing founders of high-growth, capital-efficient real estate technology companies has shown us the ability of scrappy entrepreneurs to make an outsized impact in real estate.
We believe that COVID has accelerated certain trends within real estate that will only continue in a post-pandemic world, including the move toward further transparency/democratization of real estate data, strategic space utilization, increased focus on tenant experience, compliance-driven tech investment, real estate-specific customer acquisition tools, the leveraging of building/asset data, and more.
Some of our areas of focus within proptech include the following: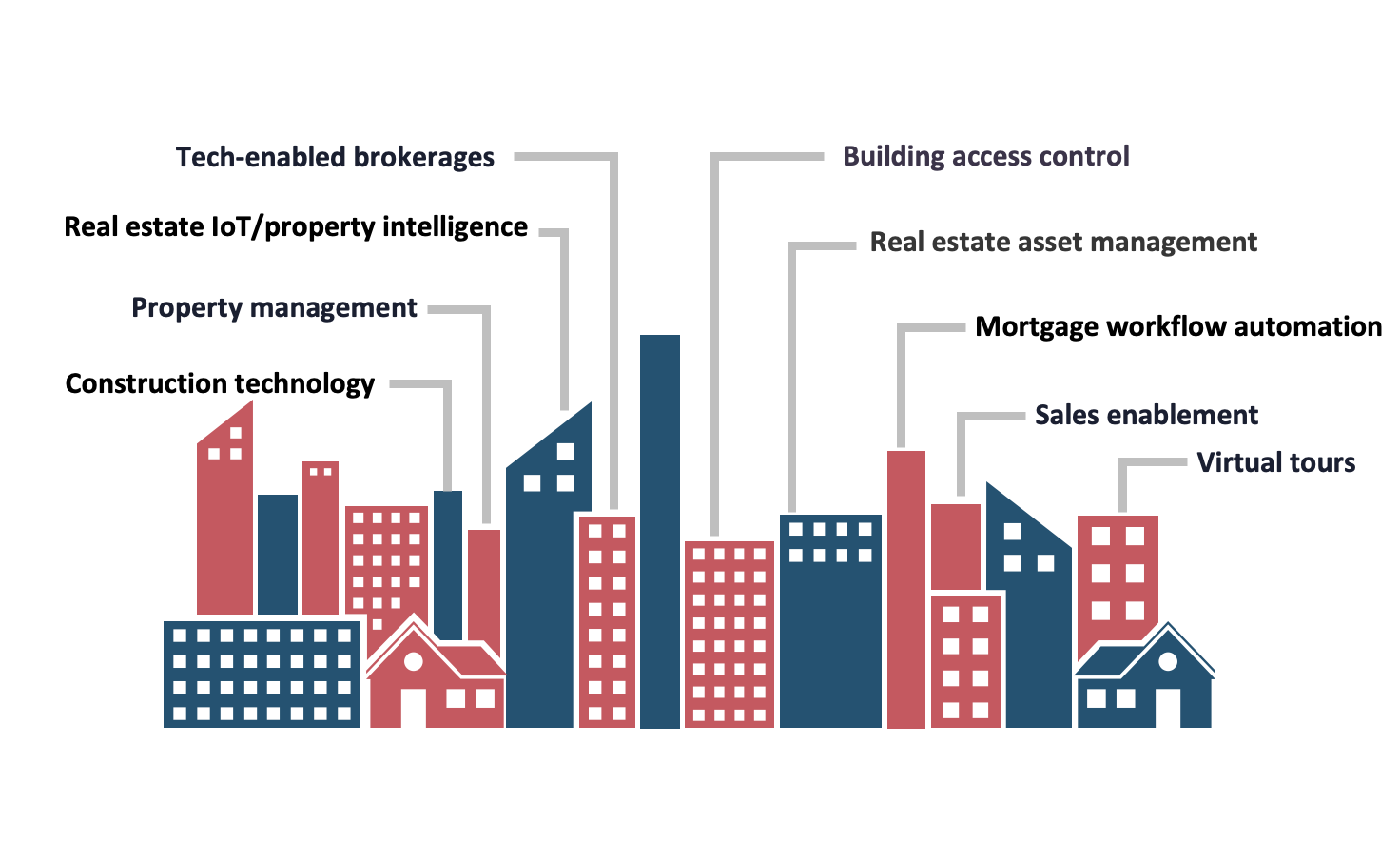 Volition brings a unique perspective to proptech given out experience in the space which spans sales enablement, property management, building access control, and vertical-specific solutions for industries like mortgage and self-storage.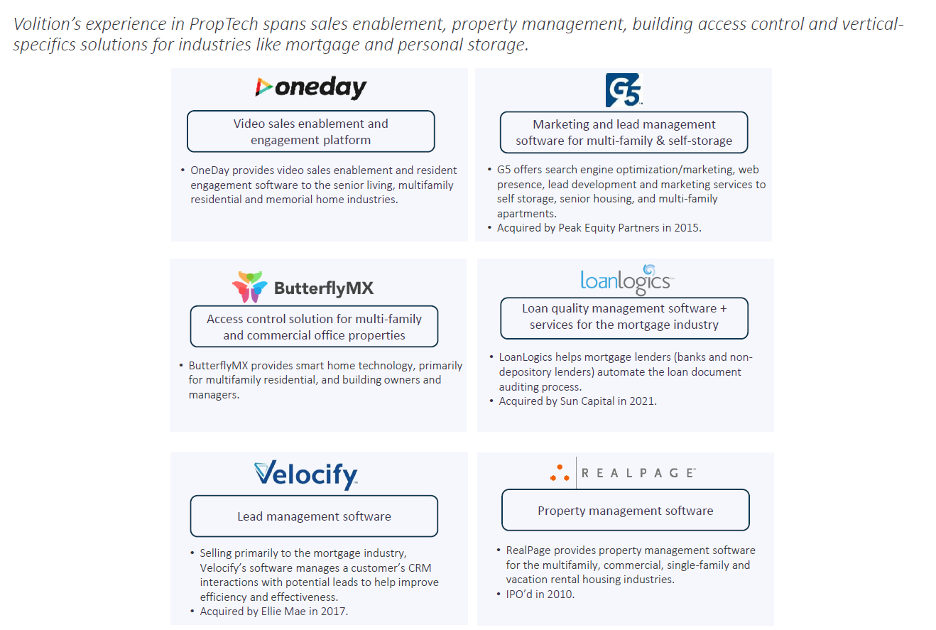 HELPING FOUNDERS GO AFTER THEIR DREAMS WITHOUT RISKING THEM
EXPLORE WHAT IT'S LIKE TO GROW WITH US.